Review
SalesNexus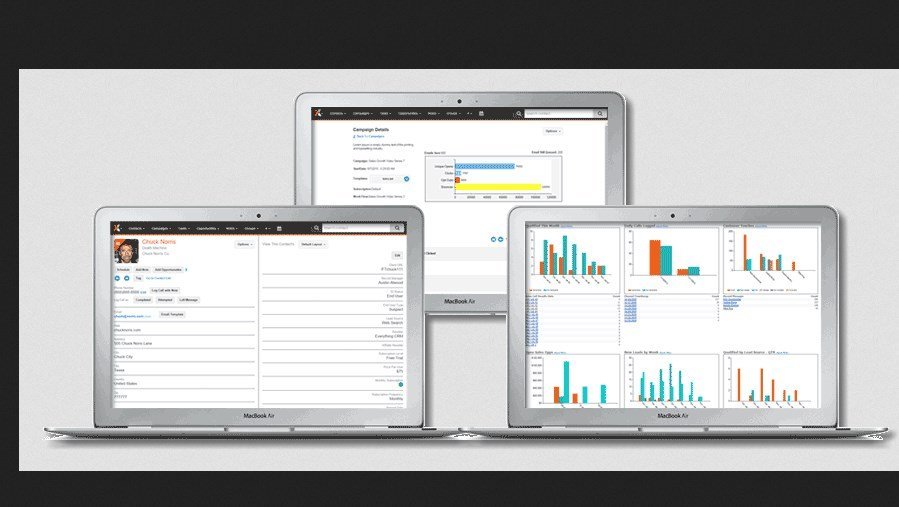 Overview
SalesNexus is the online CRM that includes unlimited email marketing that marketers and sales people can both use. SalesNexus was designed from the ground up around the needs of sales people, sales management, and marketing professionals.
•Customized to grow business
•CRM
•Marketing Automation
• Lead Generation
•Easy to use
•Marketing Automation for Sales Teams
•Solo is free
•Enterprise is $65 per month
Small (<50 employees), Medium (50 to 1000 Enterprise (>1000 employees)
What is best?
•Customized to grow business
•CRM
•Marketing Automation
• Lead Generation
•Easy to use
•Marketing Automation for Sales Teams
What are the benefits?
•Personalize, Alert, Create
•Automatic journeys for each customer
•Trigger sales response instantly!
•Great looking, compeling HTML emails easily
Nexus is a powerful and effective tool that allows business owners to create completely automatic and journeys for each lead and customer.It allows users to know when leads are ready, at their desk and when they are on the go.It also helps a user to come up with great-looking and compelling HTML emails easily.
The software's Multi-step campaigns of emails in sync with sales, triggered by customer behavior.Additionally, it allows for accountability which in turn enables businesses to measure and manage sales.Moreover, it lets businesses to select contacts by industry, title, revenue employees, location, profession, SIC code and or even those with social profiles.
Each SalesNexus user gets 500 new contacts, with email addresses, each month. This translates into more than 6,000 every year, and all that for free.Besides, the program allows users to merge LeadFerret.com search results straight into SalesNexus and begin their automated campaigns.
No two businesses are alike and every business's SalesNexus system will be unique. Create your own fields, screens, campaigns, dashboards and processes easily.The system also helps users to successfully implementing a CRM system.
They can create processes and fields that manage and track the unique information that matters most about their customers. This way, users are never stuck with one-size-fits-all dashboards and reports. Easily create actionable, at a glance reports.The system also teaches users how to automate their businesses.
They can use it to automate the unique way they interact with their customers.It enable users to quickly create multi-step campaigns that put the right message in the right hands, at the right time, coordinating marketing messages and sales activities.
You may like to read: How to Select the Best CRM Software for Your Business, Top CRM Software, Free, Open Source CRM Software and Best Practices for CRM Implementation.