Review
SalesLoft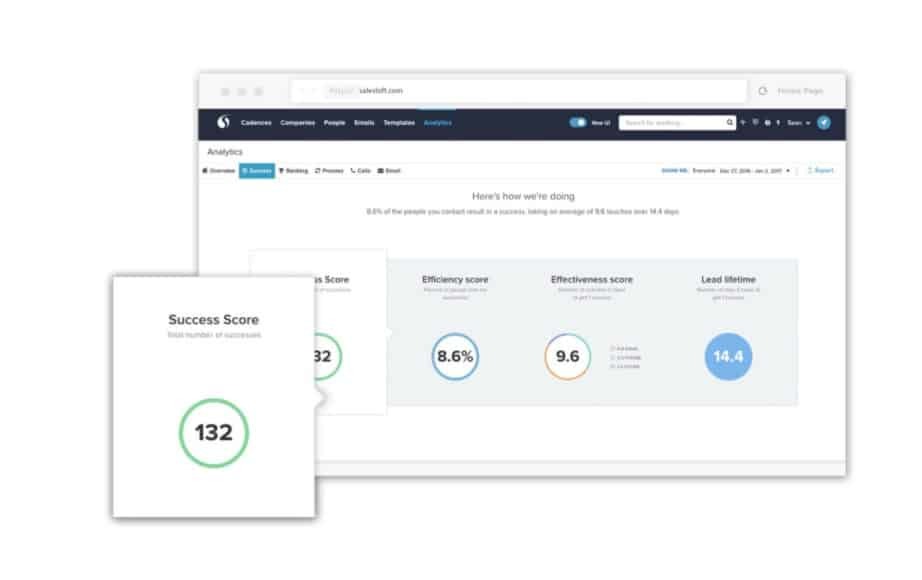 Overview
The Sales Engagement Cloud provides an open and flexible technology ecosystem with your favorite workflow and data providers.
Sales Enablement Platform
• Email
• Dialer
• Analytics
• Integrations
• Group – Contact on site
• Professional – Contact on site
• Enterprise – Contact on site
Small (<50 employees), Medium (50 to 1000 Enterprise (>1001 employees)
What is best?
• Email
• Dialer
• Analytics
• Integrations
SalesLoft is a modern sales engagement platform was for the entire modern sales organization including Sales Development Reps, Account Executives, and Sales Managers which provides everything anyone on users' sales team needs to do their job faster and more effectively like emails and calls to integrations and high level analytics whenever and wherever users need it.
SalesLoft offers features such as cadence scheduling, sales email engine, integrated dialer, salesforce integration, SalesLoft Connect for Gmail, SalesLoft Connect for Outlook, Salesforce Sync, automation rules, automatic time zone detection, custom fields, voicemail drop, tier integrations, advanced analytics, email automation, local dial, roles and permissions, email attachments, single-sign on (SSO/SAML) and live call studio.
SalesLoft lets sales development reps log more meaningful activities, in a fraction of the time by expediting their calls and emails to maximize sales efficiency and effectiveness. SalesLoft lets account executives deliver personalization at scale with true 1:1 email integration and disposition analysis and comprehensive analytics. SalesLoft lets sales managers use performance data to improve rep performance with real-time coaching and track sales performance metrics at the team or individual levels.
SalesLoft lets sales ops turn their data into actionable insights, and insights into revenue and gain control over their sales data and processes they need to help the organization succeed. SalesLoft provides accountability, predictability, and scalability to users' sales organization so executives can understand the true ROI of sales activities and always act with confidence in their sales organization.
SalesLoft puts marketing and sales on the same page with improved visibility and easy collaboration on templates, sales plays, and lead routing,
You may like to read: How to Select the Best Sales Enablement Platform for Your Business and Top Sales Enablement Platforms