Review
SalesForceIQ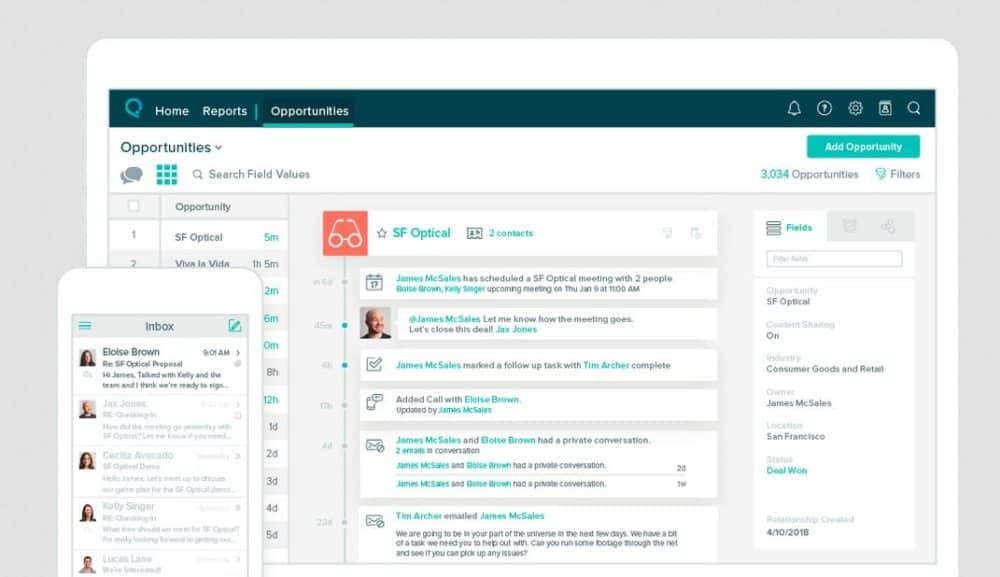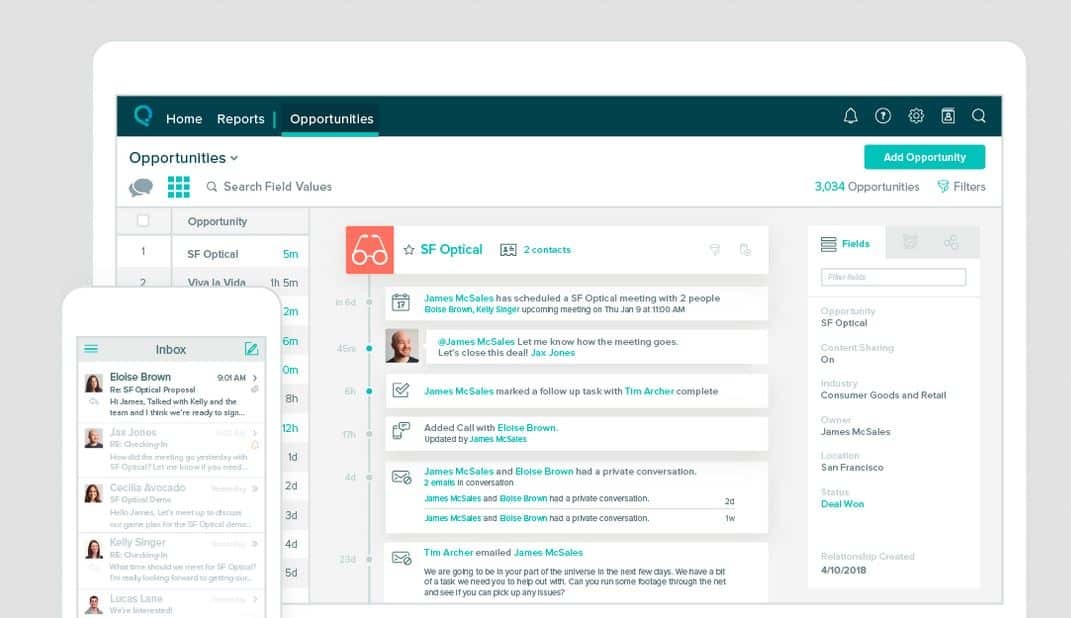 Overview
SalesforceIQ automatically tracks and analyzes the day-to-day interactions that drive professional relationships. Particularly useful for business development and sales, the platform will create a unified address book for your team, track activity by process or pipeline, and generate real-time relationship insight tailored to your workflow.
•SalesforceIQ CRM
•Sales Data Automation
•Sales Reporting
•Mobile Apps
•Integrations
Small teams $25 user/month
Growing Teams $75 user/month
Large teams $125 user/month
Sales Cloud Users $25 user/month
Small (<50 employees), Medium (50 to 1000 employees), Enterprise (>1001 employees)
What is best?
•SalesforceIQ CRM
•Sales Data Automation
•Sales Reporting
•Mobile Apps
•Integrations
What are the benefits?
• Easy to use, easy to win
• Start fast
• Work smart
• Influence sales velocity with pipeline reporting
• Improve sales performance with activity reporting
SalesForceIQ is a collection of productivity solutions for CRM and sales .It helps businesses to find new ways of growing through relationship intelligence. SalesForceIQ provides smarter ways for customer relationship management. SalesForceIQ contains a suite of mobile and desktop productivity applications, powered by relationship intelligence technology, to help sales representatives to sell smarter. SalesForceIQ automatically surfaces relevant Salesforce data on every email , providing context for customer interaction .When a deal moves forward , SalesForceIQ makes it easy to update business pipeline and log sales activity .Salesforce analyzes clients communications to identify opportunities. SalesForceIQ helps professionals to see which customers are engaging with emails. SalesForceIQ helps marketers to stay on top of their most important deals via smart reminders. SalesForceIQ takes care of the busywork so that business professionals can focus on what's important to the customers. Features like insert availability , eliminate the back and forth of setting up meetings , Email templates help professionals to reply with ease , and follow up tasks so that they never drop the ball. SalesForceIQ lets professionals say good-bye to tracking sales in spreadsheets and contact managers .SalesForceIQ lets professionals start fast by connecting emails. SalesForceIQ's data capture keeps every deal current. SalesForceIQ's intuitive applications help professionals work smart, so that they can win more deals wherever they work. SalesForceIQ automatically captures customer interaction data. Managers can report on that activity data to see how active sales team is with the Activity Leaderboard. SalesForceIQ reporting helps professionals to see activity trends, like how many emails happened over the past few weeks, to identify performance improvements that will move deals faster to closing time.
You may also like to read, Predictive Analytics Free Software, Top Predictive Analytics Software, Predictive Analytics Software API, Top Free Data Mining Software, Top Data Mining Software,and Data Ingestion Tools.
Top Predictive Lead Scoring Software, Top Artificial Intelligence Platforms, Top Predictive Pricing Platforms,and Top Artificial Neural Network Software, and Customer Churn, Renew, Upsell, Cross Sell Software Tools
More Information on Predictive Analysis Process
For more information of predictive analytics process, please review the overview of each components in the predictive analytics process: data collection (data mining), data analysis, statistical analysis, predictive modeling and predictive model deployment.