Review
Salesforce Commerce Cloud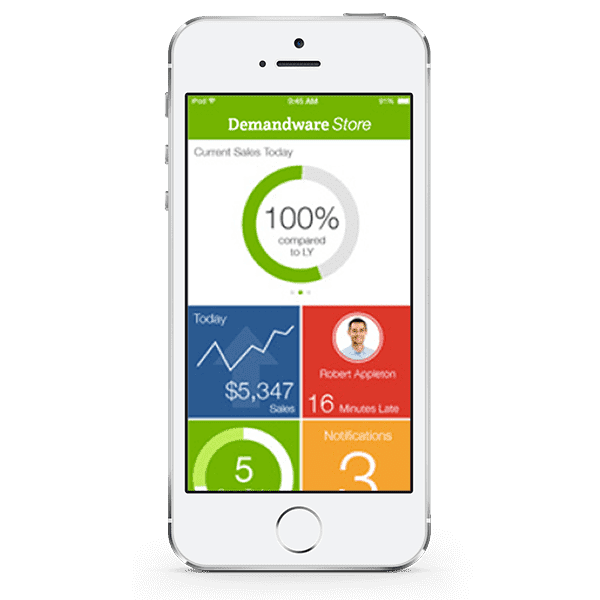 Overview
Salesforce Commerce Cloud brings together digital commerce, mobile-first point of sale (POS) and store operations, order management, and predictive intelligence.
Mobile Commerce Applications
•Speed and Agility
•Continuous Innovation
•Scalable, Secure and Reliable
•Superior Growth, Superior Economics
•eCommerce
•Publish and Syndicate Relevant Content
•Connect Consumers to Products
•Manage product-level inventory availability
•Channel Management
•Central Customer Management
Small (<50 employees), Medium (50 to 1000 Enterprise (>1001 employees)
Salesforce Commerce Cloud
What is best?
•Speed and Agility
•Continuous Innovation
•Scalable, Secure and Reliable
•Superior Growth, Superior Economics
•eCommerce
The Salesforce Commerce Cloud unifies the customer experience and streamlines commerce operations from purchase to post-sale service. The capabilities within Commerce Cloud are organized into several functional categories — experience, intelligence and operations. Experience capabilities enable users to orchestrate content, pricing, products and promotions to engage customers.
Operations capabilities help to extend core functions across all channels, connecting order fulfillment and back-office functions. Intelligence capabilities enhance users' ability to be data-driven with business insights and customer personalization.
These capabilities empower commerce across all channels — web, mobile, kiosk, call center, store and others — and from shopping to fulfillment to post-sale service. Commerce Cloud brings together digital commerce, store operations, point-of-sale, order management and predictive intelligence into a unified commerce solution.
It provides a wide range of capabilities and is powered by a shared promotion and personalization engine, so users get a single view of commerce data such as orders, customers, products and prices.Commerce Cloud Digital, ecommerce solution, empowers creating, orchestrating and delivering cross-channel personalized shopping experiences.Commerce Cloud Store connects the physical and digital store through a real-time shared view of the customer. This allows optimizing store merchandising, promotions and management to improve sales, profits and customer loyalty.
The Salesforce Commerce Cloud is a commerce solution with predictive intelligence, called Commerce Cloud Einstein, embedded into the cloud, which enables using data to creating relevant customer experiences. Commerce Cloud Einstein automatically consumes product catalog, order history and clickstream data in real time, eliminating cumbersome third-party data integrations.
With predictive intelligence capabilities in Commerce Cloud Einstein, users can focus on growing their business through stronger, more individualized customer engagements. Commerce Cloud uses an open architecture, which makes building unique customizations and integrations easy. The cloud has a full set of APIs that allow external applications to interface with the solution's core commerce functionality.
Data and services can be leveraged across the entire Commerce Cloud which provides users with a unified view of data representing customers, prices, products, orders, promotions, interactions, inventory and stores. All channels — ecommerce, mobile, store— can simultaneously leverage core capabilities and services such as merchandising and transaction management.
You may like to read: How to Select the Best E-Commerce Software for Your Business and Free, Top and Open Source E-Commerce Software (Digital Commerce Platforms)