Review
SalesChoice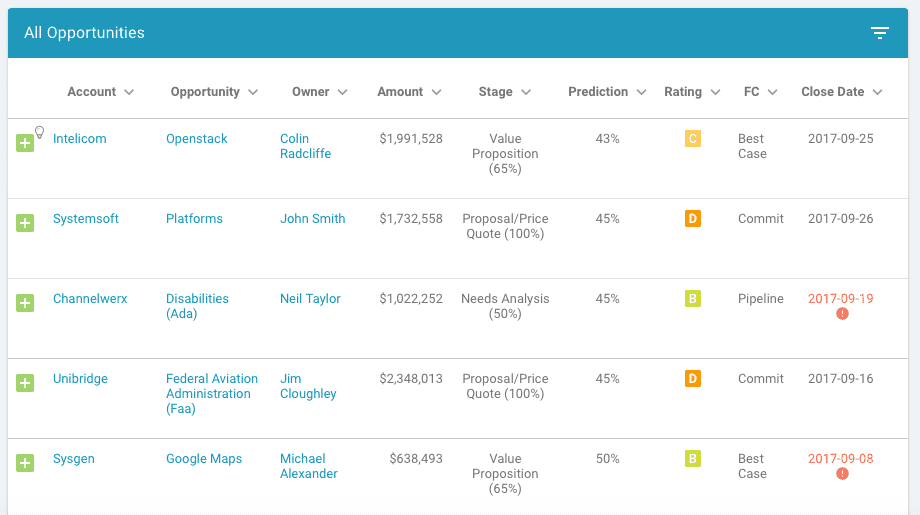 Overview
SalesChoice uses AI/ML techniques to identify the right deals and guide sales teams on the best approach to pursue them, helping increase win rates and revenues by 10-15% and reducing cost of sales by 20-
Sales Enablement Software
•Overall pipeline sales forecasting;
•What-If analysis capability for targets;
•Sales pipeline health indicator; Account prioritization;
•Opportunity ratings qualification and prioritization;
•Prescriptive insights for each opportunity;
•Close date estimation accuracy;
•Sales stage prediction accuracy;
•Data completeness indicator;
•Lead source prioritization;
•Historical prediction accuracy checks
Product fee & a 1-time set-up fee
B2B Mid-market companies and large enterprises
7X24 AI coaching plus a dedicated team
What is best?
•Everything a sales team needs in one place, with sales outcomes predicted at over 90% accuracy
What are the benefits?
•Requires a minimum of 1000 historical won/lost opportunities in the dataset to be effective.
SalesChoice Insight Engine™ employs advanced Artificial Intelligence and Machine Learning techniques to analyze sales datasets on the CRM. It allows leaders to see whether they will meet the numbers in any given time period, and also run simulations on how these are affected by change in target/quota. It rates all opportunities in the pipeline to help managers ensure sales reps avoid chasing unlikely opportunities and focus on the best ones, while also monitoring sales rep performance and completeness of the dataset. It also guides sales reps on estimating close dates while identifying factors key to determining the outcome of deals so that they can increase their win rates.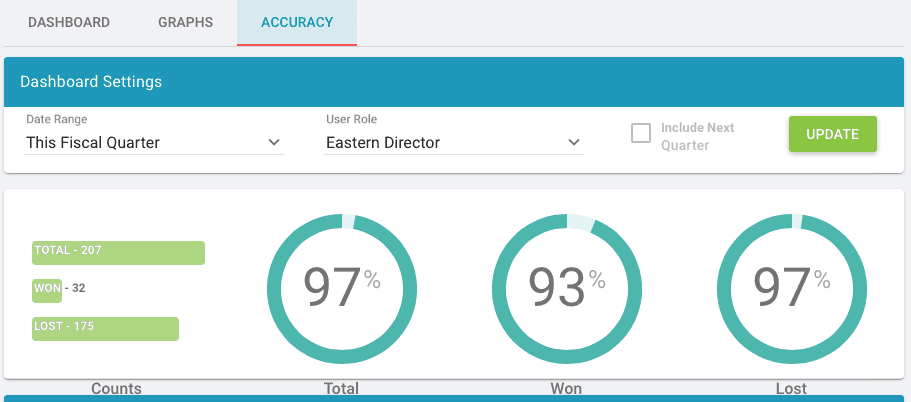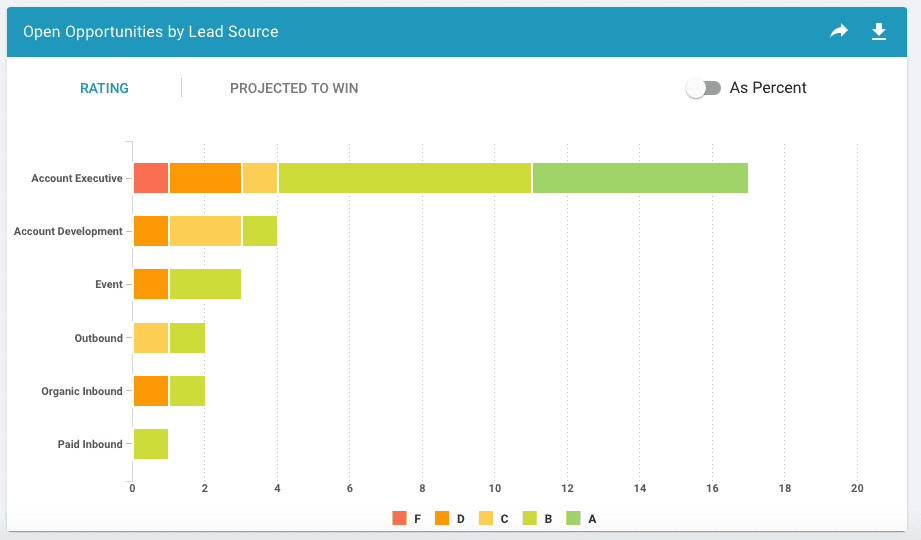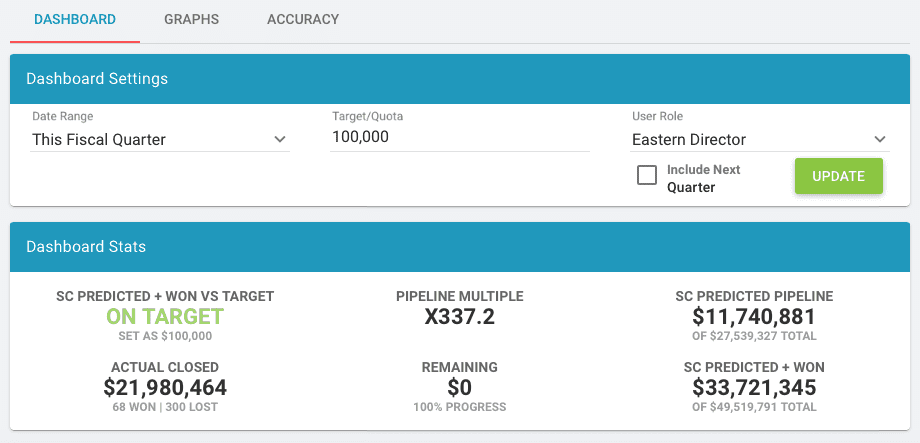 You may like to read: How to Select the Best Sales Enablement Platform for Your Business and Top Sales Enablement Platforms