Salesboom.com Updates CRM for Quickbooks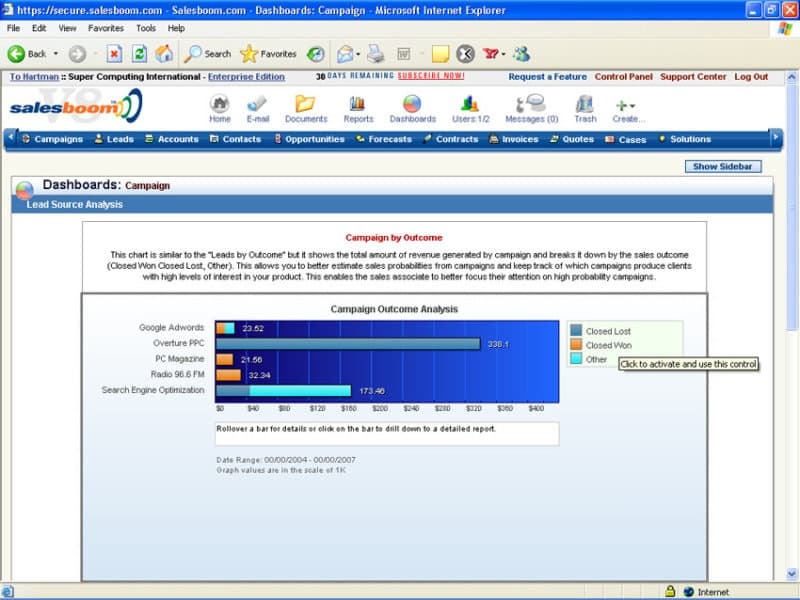 Salesboom.com Updates CRM for Quickbooks : Salesboom launched its enhanced QuickBooks Plug-in for its Cloud CRM software platform. Salesboom CRM-QuickBooks integration is the answer to providing your organization with full visibility of your customer and financial data in real-time. The Enhanced version of Salesboom CRM for QuickBooks will be available immediately. Salesboom CRM for QuickBooks is an application that automatically syncs data between your existing Salesboom account and your existing QuickBooks Company file bi-directionally. As a result, all your customers, vendors, items and invoices data are organized and always up-to-date. Salesboom makes it easy to keep everyone on the same page and working with the right data. Cloud Based CRM is a popular business tool because it pairs your CRM System with accounting software such as QuickBooks which gives you better real-time insight into your business, whether you are a Sales Agent, Sales Manager, or the CEO.
"This deeper business insight, further increases business efficiency and allows for better decision-making through reduced bottlenecks and better access to information." said Troy Muise, CEO and Co-Founder of Salesboom.com. "Quickbooks is great at accounting, but Salesboom is built for sharing the right information with the right people, at the right time."
Salesboom.com Cloud CRM from Quickbooks transfers detailed data to QuickBooks software, making sure all the data is complete and updated, in real-time between the CRM and Quickbooks.
Some CRM for Quickbooks plug-in benefits:
• Automate and manage the handoff from Sales to other departments.
• Organize all your Customer data recorded from various channels and present it in just one place.
• Never have sales sell a product that is out of stock again.
• Make every deal profitable with real-time profitability calculations.
• Keep Product Pricing updated in QuickBooks and in the CRM in real time.
• Customizable Workflow rules to get real-time alerts, on your terms.
• Implement "Just in time" inventory.
Salesboom.com is a global leader in Cloud CRM and the largest privately-held Cloud CRM vendor, celebrating our 11th Anniversary of servicing more than 16,000 clients worldwide. Salesboom.com helps you to grow a profitable business through superior Marketing, Sales, Support and e-Commerce, with shared real-time business information, enabling you to be mobile and social and collaborate with Customers to drive a better experience.