Review
Glia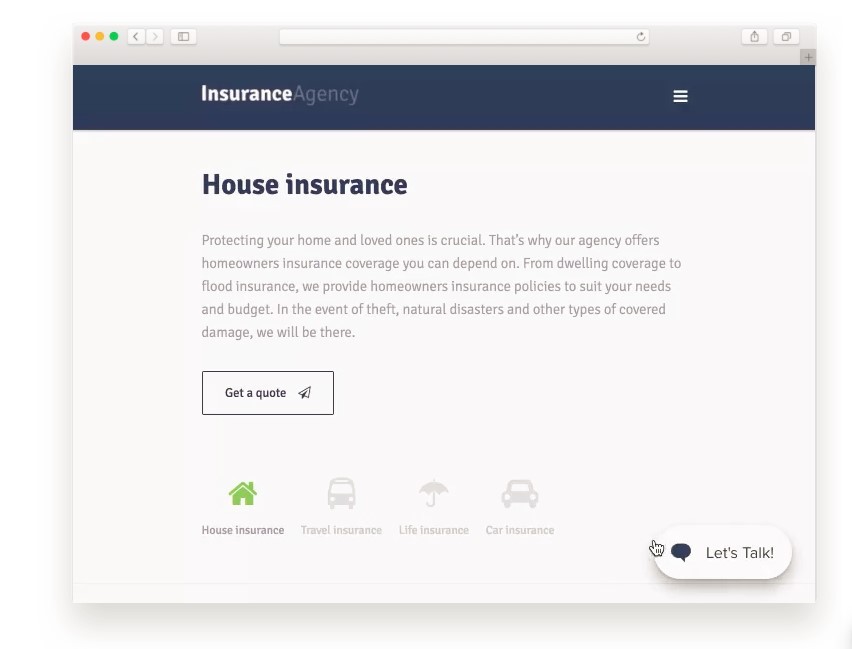 Overview
SaleMove is an omnichannel customer engagement platform that enables companies and organizations deliver powerful, high-touch, personalized online customer experience.
• Customer Identification
• Triggered Messaging
• Agent Notifications and Alerts
• Smart Engagement Routing
• Live Chat
• Lightning Messages (Canned Responses)
• OmniGuide (Chat bot)
• Phone Call to Online Engagement
• Call Holding
• Face-to-Face Conversations
• Contact SaleMove for enterprise pricing information and other product details. You can also submit a request for a demo to see if the software is a perfect fit for your business.
Small (<50 employees), Medium (50 to 1000 Enterprise (>1001 employees)
What is best?
• Leverage SaleMove's business logic engine to route customer engagements to the most appropriate agents or teams.
• Classify the site visitors and alert agents of their presence on the website.
• Create and deliver tons of higher-touch engagements with the customers, with each engagement highly personalized to significantly increase online conversions, improved customer support, and bigger customer success.
• Build and deliver personalized higher-touch engagements through a variety of channels including live chat, video, and audio.
• Spot, identify, and take care of their highest-value website visitors in real time.
What are the benefits?
• Identify and segment the website visitors based on behavior or demographic data and observe their browsing sessions in real-time to get in front of potential support issues.
• Increase online conversions and application submissions by allowing company agents to be proactive with customers who might abandon complex online forms.
• Decrease average handle time by providing company agents with rich visual context that allows them to see customer issues in real-time.
• Improve customer loyalty and satisfaction by providing a more positive customer experience with minimal customer effort.
• Arm your reps with real-time visual context and provide the customers a true guided experience through Co-Browsing.
• Create unique rules to determine what engagement messaging is shown to key segments of your website traffic.
• Notify the agents of the presence of high-value site visitors through desktop, SMS, or email notifications.
SaleMove is an omnichannel customer engagement platform that enables companies and organizations deliver powerful, high-touch, personalized online customer experience. The software gives users a platform in providing their customers and most qualified sales prospects with personalized human interaction even through online channels.
SaleMove develops secure customer engagement solutions that enable companies to deliver a better customer experience online. With SaleMove, companies can identify and observe their highest-value website visitors, communicate with them through the channel of their choice, and visually guide them to issue resolution with the Co-Browse technology.
SaleMove solutions provide companies with a rich layer of visual context to better identify, communicate with, and guide their customers - maximizing every customer touchpoint and creating more effective sales and support interactions. Through Salesmove, companies provide personalized human interaction online to their customers and most qualified prospects. Security is highly valued and the SOC2 compliance allows top financial institutions to rest easy at night. SaleMove technology is infinitely scalable - allowing its solutions to evolve with the user business needs.
SaleMove enables companies to pay greater attention to their website visitors that matter most through the unique Identification capabilities. SaleMove enables companies to communicate with customers in a myriad of ways. The CoBrowsing technology lets agents become true partners with the customers - providing real-time visual guidance to close more deals or resolve issues more quickly and efficiently.
With SaleMove, visitors are instantly provided with custom messaging to encourage them to engage as online agents are immediately notified and ready to take in any query, call, email, or chat. Agents are provided with unique rules to ensure that their engagement approach will keep visitors interested and ultimately convert.
The software bases its alerts and messaging on the visitors' unique data, CRM information, browsing patterns and behaviors, and more. SaleMove not only provides users with excellent communication features that bridge the gap between companies and their customers and prospects but also gives them a solution to further enhance their communication a notch higher, both reactively and proactively. Not only can companies initiate dialogue with their customers through chat, voice, and live video, but they can switch from one channel to another effortlessly.
You may like to read: How to Select the Best Live Chat Software for Your Business and Top Free and Premium Live Chat Software