Review
SailPoint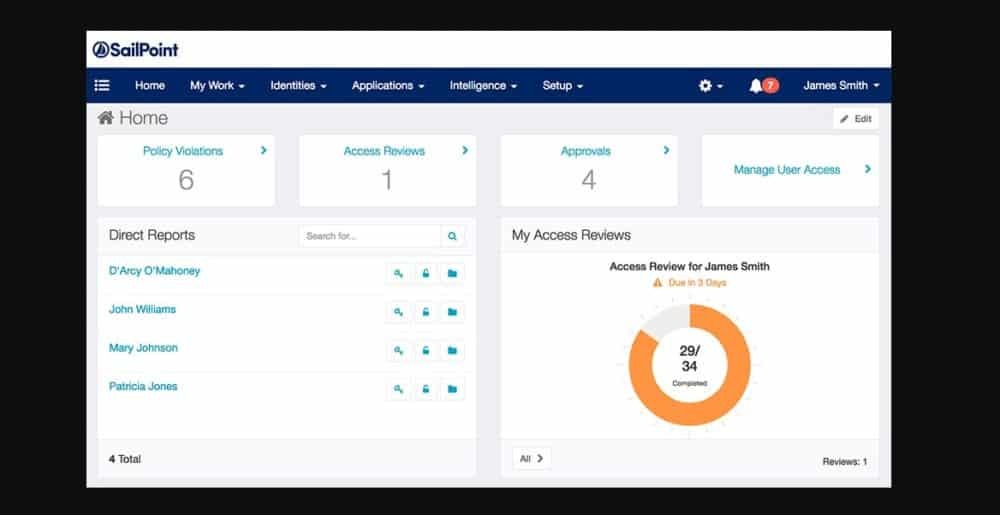 Overview
SailPoint's open identity platform gives enterprises the power to grow, expand and innovate, securely and confidently.SailPoint's open identity platform gives organizations the power to enter new markets, scale their workforces, embrace new technologies, innovate faster and compete on a global basis.
Identity and Access Management Platforms
• Expand to new geographies
• Scale your workforce
• Adopt new technologies
• Collaborate without boundaries
Small (<50 employees), Medium (50 to 1000 Enterprise (>1001 employees)
Sailpoint is an open identity platform which gives enterprises the power to expand, grow and innovate securely and confidently. Sailpoint normally gives you the ability to securely and confidently expand to new geographies. By this, Sailpoint enables you to enter new markets with the power of identity. Like in today's market, governmental regulations and organizational goals are not the only things protect sensitive applications and data. Consequences of proper caution in failed IT audits are costly in such a manner that they cause constant changes whereby organizations struggle to address the existing and new compliance requirements, doing business in the European Union platform which makes your organization subject to regulations, users pose risk of having more control over their data and dictate how your enterprise use it. But with identity governance, you are able to connect to everything, see everything and to also govern everything. Sailpoint also gives you the advantage of scaling your workforce. For your company data to be secure and your users to be productive, protecting your users should be priority number one since your users can be your best assets and also your worst threats. Some of the threats are access or exposure, excess access and automation. By using Sailpoint you are able to put identity first, see everything and also be proactive. Sailpoint also helps you to adapt to new technologies like cloud based identity governance which allows you to secure the cloud, connect to everything and also govern everything. Another important advantage that Sailpoint has helped organizations is enabling them to collaborate without any limited boundaries. Sailpoint has achieved a 98%+ case of customer retention rate by giving customers the power of identity which is the most important factor to us.
SailPoint