Sage One Mobile App improves Customer Service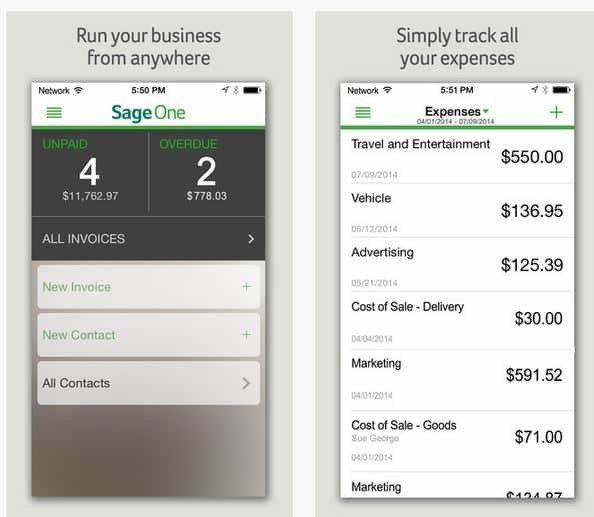 Sage One Mobile App improves Customer Service : Sage North America, a leading provider of business management software and services to small and medium-sized businesses, announced the availability of its Sage One mobile app. Sage One mobile app will help solopreneurs and small business owners handle accounting, project and invoicing needs on the go, making business life easier. An extension of the Sage One product line, the mobile app was developed as a part of the ongoing commitment Sage has to listening to customer needs.
Sage North America provide small and medium-sized organizations with a range of easy-to-use, secure, and efficient business management software and services—from accounting and payroll to enterprise resource planning, customer relationship management, and payments.
According to the recent Sage U.S. SMB Survey on Mobile Devices, 70 percent of SMBs said mobile technology had the greatest positive effect on their customer service, and 51 percent personally use a mobile device to access work-related information remotely. Providing mobile access to Sage One allows small business owners to be more responsive to their customers no matter where they are.
The Sage One mobile app gives current Sage One Accounting Standard users the flexibility to conduct business anytime, anywhere. Users may create and send professional invoices to clients, quickly see what invoices are outstanding or overdue, and record payments on the go, helping to keep cash flow steady and avoid downtime while out of the office.1 The app is now available for iPhone® users in the United States and will be made available on other platforms in the future.
Sage One Accounting Standard is available at $14 per month, and Sage One Invoicing is $9 per month. The Sage One mobile app is available to all Sage One users at no cost.