Review
Sage CRM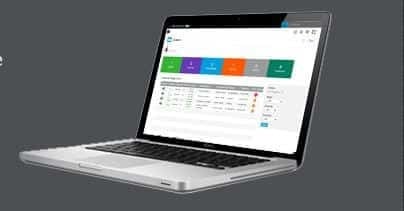 Overview
Sage CRM provides sales teams with powerful tools and quick access to the information they need to manage and progress leads and opportunities. It is helping thousands of small and medium sized businesses across the globe automate their sales process.
•Leads and Oppurtunity Management
•Workflow Automation
Free, Freemium, Subscription
Small (<50 employees), Medium (50 to 1000 employees), Enterprise (>1000 employees)
Online Support, Phone Support, FAQ Knowledge base, Video Tutorials
What is best?
•Leads and Oppurtunity Management
•Workflow Automation
What are the benefits?
•Track the performance of your sales activities in real-time using our out-of-the-box sales reports
•Generate accurate forecasts about the performance of your business with our powerful sales dashboards
•Prepare for important sales meetings by accessing important customer data on the go using our mobile apps for Android, iPhone and Windows 8
•Make more informed decisions faster using our powerful and easy-to-understand sales reports
Sage CRM works on providing real time information that can be used to ensure business success. Making huge decisions whether you should proceed with your leads is a blind spot until you have the right tool to supply you with the right study and information which you will get from Sage CRM.Sage CRM gives complete information on customer database that can be your target for sales profit.
Preparing meetings has never been easy with the right details on hand. With Sage CRM's accurate forecasts and reports that are up to date, you would know the next step to be made in order to close deals within your pipeline.
Endorsing tasks to your teams is easier with using Sage CRM. Prospect leads can lead to opportunities and be worked on by a specific group of people or person. And by using the sales dashboards, every member of the company will be able to view the progress of every sale the company has made that is real-time.
Sage CRM's mobile solutions give the user the ability to make company decisions based on its real time reports. Access customer's information everywhere whenever you need them. Receive notifications on your mobile devices for any upcoming events or pending tasks to keep you on track.
Sending email campaigns are made possible using Sage CRM and Mail Chimp. This lets you reach more and the right people faster, at the same time improve on your strategies using analytics. Sage CRM makes it easy to manage your customer relations and ensure that you are always informed about what they are saying while gaining more prospects through different social networking websites.
You may like to read: Top Sales Force Automation Software and How to Select the Best Sales Force Automation Software for Your Business