RJMetrics Analytics Platform to explore and collaborate on data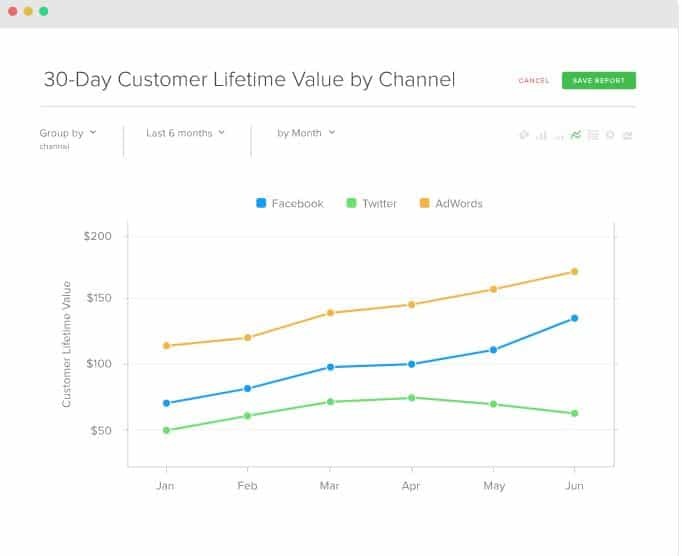 RJMetrics, new Analytics Platform let online businesses to connect data from all of their transactional systems, maintain massive data warehouses, and perform sophisticated analyses, all without support from IT. Traditionally, businesses have been forced to build or buy separate solutions for ETL, Master Data Management, Warehousing, and BI and then integrate them together into a single working solution. The time, cost, and complexity of this effort have led to frequent project failures and prevented any but the largest companies from deploying effective analytics.
RJMetrics provides an end-to-end analytics platform for online businesses to explore and collaborate on their data. Companies using RJMetrics get a complete analytics stack—from data replication, cleansing, and warehousing to caching, analysis and visualization. Avoiding the traditional integration obstacles allows RJMetrics to deliver its service 10-100x faster and at a fraction of the cost of traditional enterprise solutions.
RJMetrics' newest release includes significant improvements to every major part of the platform. A new visualization interface allows users to seamlessly explore all their data in a single interface, a new data warehouse provides petabyte-scale data storage and analysis, and a new transformation cluster provides horizontally-scalable data calculation and processing.
RJMetrics is now built on Amazon Redshift, allowing it to scale to virtually unlimited data sizes while providing performant analysis. RJMetrics manages all of the details—data replication, cleansing, pre-calculation, and cluster configuration—allowing businesses to focus on analysis and insights.
RJMetrics provides a complete set of tools to cleanse, denormalize, and aggregate data before analysis begins. The new Transformation Cluster is built on top of Hadoop, the world's leading distributed data processing engine, allowing it to scale as data volume grows. Beta users have seen a 13x decrease in derivative calculation time.
RJMetrics' new platform includes a completely rebuilt interface for data exploration and analysis, allowing users to analyze billions of records in just a few clicks. Users can perform cohort analysis, calculate repeat event probability, and combine data from multiple sources in a single intuitive visual interface.