Review
RingCentral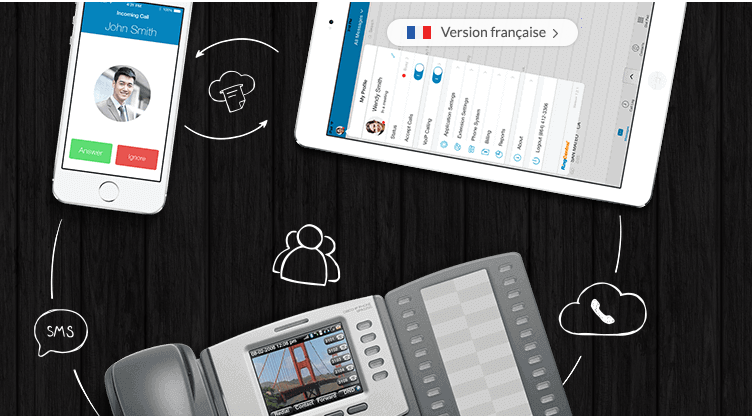 Overview
Ring Central gives you a chance to connect with customers quickly through cloud phone system, video conferencing, team messaging, and online fax. It features an incredibly powerful cloud system and much more
•Wide variety of phone number options including Directory Listings, international numbers, Local numbers, and Toll-free numbers
•Cloud PBX - Hosted PBX services, Auto-receptionist, Multi-level IVR, Role-based access control, User templates, Analytics portals, Quality service reports, Audit Trial, Music on hold, Extensions, call monitoring, Dial by na,e directive, Single sign-on, Ring central global office, Hot Desking
•Phone Services and Devices - Desktop app, desk phones, conference phones, analog adapters, cordless phones and much more
• Call management - Answering rules, call forwarding, automatic call recording, presence, call flip, call park, paging intercom, call delegation and much more
• Essentials - From Cdn $ 24/Month
• Standard - Cdn $ 29/Month
• premium - From Cdn $ 39/Month
• Ultimate - From Cdn $ 54/Month
Small (<50 employees), Medium (50 to 1000 Enterprise (>1001 employees)
What is best?
• Collaboration - Team collaboration conference and meetings.
• Voice mail and greetings - Visual voicemail, voicemail to email, greetings,
• Business SMS - Unlimited texts, mobile devices
• Integration of cloud-based phone systems with your favorite apps - Dropbox integration, Microsoft Integration, Google Integration, Okta Integration, Service now, Desk.com Integration and much more
• Internet Fax
What are the benefits?
• Easy to use
• Reliable customer support
• Mobile friendly
• Affordable pricing
• A wide array of features including team messaging and conference
• Grow with you - Ring Central will be ready to expand with you as soon as you are prepared to move to the next level.
Ring Central gives you a chance to connect with customers quickly through cloud phone system, video conferencing, team messaging, and online fax. It features an incredibly powerful cloud system and much more. With Ring Central, you get access to top-notch technology with cloud-hosted virtual solutions that suit all your unique communication needs.
This gives your team members the accessibility that they require to effortlessly communicate and work together regardless of their location, making them more productive and efficient. Ring Central reduces the hassle and transportation costs that come with face to face meetings.
The platsfomr helps you build stronger relationships with your customers since you can meet them in person online, share all your screens, and host them from any part of the worlds. The software allows intuitive team collaboration through video calling, file sharing, real-time messaging, tasks, and much more.
Ring Central also offers you a wide array of ways through which you can connect using cloud phone systems, making it easier for you to work from anywhere at any time. The software works seamlessly with more than a hundred apps, including Microsoft, google, box, and much more.
The team at Ring central also offers several ways with which you can learn how to use the software, including Webinars, FAQs, Support, Videos, product demos, and analyst reports. Using Ring central is easy, You plug in IP desk phones as well as computers into an internet connection and install the Ring Central mobile application the smartphones of your employees. This endpoint will then communicate using Ring Central cloud platform offering secure voice, text fax audio conferencing together with online meetings.