RevSpring using SAS big data analytics to boost hospital bottom lines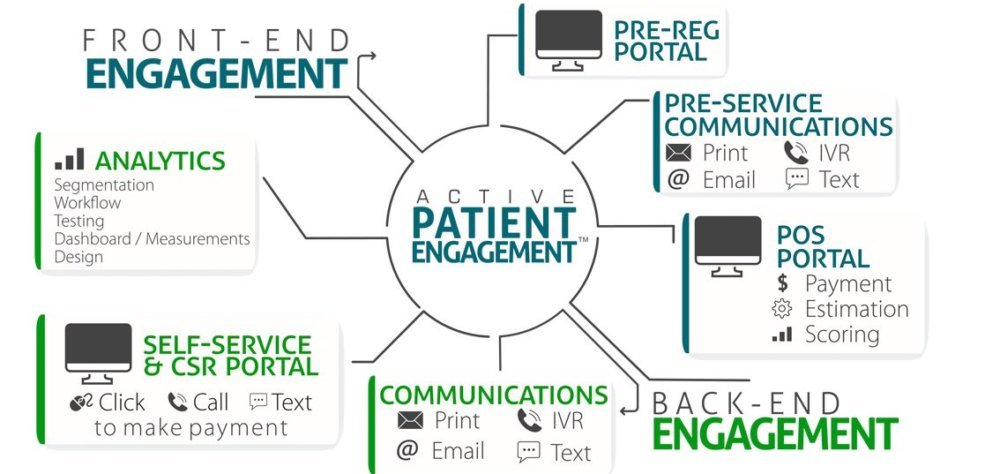 RevSpring using SAS big data analytics to boost hospital bottom lines : RevSpring, is a leading revenue cycle outsourcing provider, is using a broad portfolio of SAS advanced analytics, visualization and data management software to create enhanced engagement approaches in client health care organizations and their patients, simultaneously lowering cost and increasing communications effectiveness. RevSpring's US health care practice supports health care providers with solutions to manage revenue flow through Active Patient Engagement strategies. The SAS software will enable RevSpring to customize communications for each patient via its proprietary multi-mode communication technologies, including identifying the most effective method, whether it's phone, traditional mail or digital communications; best dates and times to communicate; and communications content.
The project will increase cash flow and yield for health care providers and create a tailored engagement strategy for patients, leading to an improved patient experience. With over 400 million customer communications and 2,000 health care clients, RevSpring provides the right communications at the right time for each individual patient.
"Hospitals are looking to enhance patient engagement processes, control costs and increase payment yield. Paper-based communications are expensive, especially if their effectiveness is limited," said Marty Callahan, RevSpring Senior Vice President. "With our heterogeneous big data sources and SAS software, we tightly target patient communications, automate revenue cycle management workflow and optimize the health care provider's return on investment as it pertains to these three objectives."
The project will create an automated system incorporating RevSpring business rules, Callahan said. Better results can be expected when the new RevSpring system synchronizes revenue cycle to patient payment obligations.
The RevSpring project uses several SAS software solutions such as SAS Visual Analytics, SAS Enterprise Miner, SAS Office Analytics and SAS Data Management. SAS Visual Analytics is a data exploration and visualization package. With its interactive point-and-click interface, it is ideal for self-service BI environments. SAS Enterprise Miner is a comprehensive data mining environment for data scientists. Its descriptive and predictive modeling provides insights for improved decisions. SAS Office Analytics offers users the power of SAS Analytics through the familiar interfaces of Microsoft Office applications including Excel, Word, PowerPoint and SharePoint. SAS Data Management offers a unified platform to ensure data quality, govern data assets and integrate diverse data.