Review
ResponseTek Listening Platform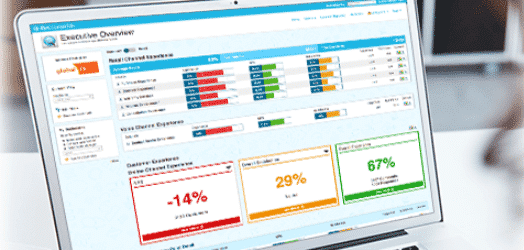 Overview
The ResponseTek Listening Platform eliminates silos of information by integrating customer experience data and reporting throughout the entire organization to improve customer satisfaction
Customer Experience Management Software
•Capture customer feedback moments after every transaction and link
•Visual presentation of analysed feedback, built-in analysis of trends and predictive analytics enables clearer, faster decision making
•Tie feedback and action to individual employees, managers and locations
•Two-way dialogue with every customer ensures every loop is closed,
•ResponseTek Balanced Services provides ultimate freedom and flexibility
Small (<50 employees), Medium (50 to 1000 employees), Enterprise (>1001 employees)
What is best?
•Capture customer feedback moments after every transaction and link
•Visual presentation of analysed feedback, built-in analysis of trends and predictive analytics enables clearer, faster decision making
•Tie feedback and action to individual employees, managers and locations
•Two-way dialogue with every customer ensures every loop is closed,
The ResponseTek Listening Platform eliminates silos of information by integrating customer experience data and reporting throughout the entire organization to improve customer satisfaction.Cloud-based and configurable ResponseTek Listening Platform delivers world-class Voice of Customer programs at scale with 5 core modules: Listen, Learn, Act, Engage and Manage.
ListenRT, capture the voice of your customer on any device, in any language, at every touchpoint. LearnRT identify where brand loyalty is gained or lost with powerful analysis and reporting tools, transforming feedback into insights. ActRT delivers performance management tools to understand how their services impact delivery of the brand promise, and integrated action management to help them consistently exceed customer expectations. EngageRT close the loop with customers to remedy a poor experience or learn about a positive one.