Relaxo Footwears Improve HR Data Accuracy and Employee Engagement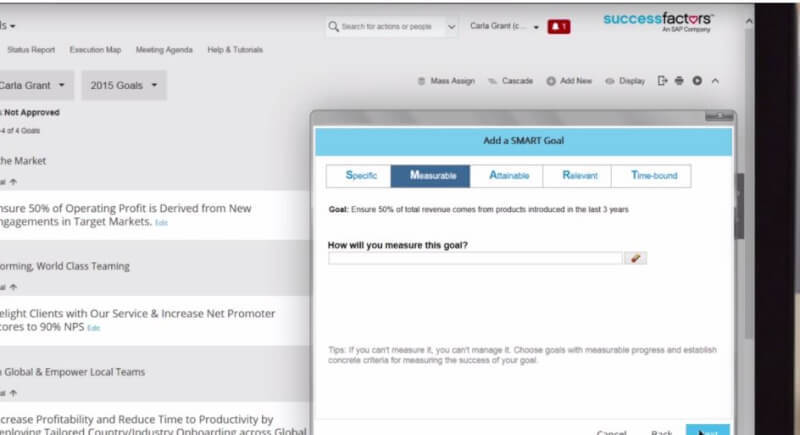 Relaxo, headquartered in New Delhi, started in 1976 as a small enterprise producing Hawaii sandals (flip-flops). Today the company produces over 10 million pairs of footwear per year across several brands and categories that meet the basic needs of the quintessential Indian citizen.
Business growth at Relaxo is fast paced and not slowing down. It currently employs 1,700 people and, with a compounded annual growth rate of about 30% for the past five years, it continuously needs to hire new talent. But when its manual HR processes started leading to delays that threatened to impact recruiting, employee performance tracking, talent development, and succession planning, Relaxo knew it needed to take action.
To integrate its HR processes, accelerate information sharing, and speed up the decision-making process, Relaxo chose cloud-based SAP SuccessFactors solutions for its new HR solutions and NTT DATA Global Delivery Services Limited as its implementation partner. With the new solutions in place, Relaxo's HR department has become a true strategic business partner within the company.
For starters, the new HR solution helps identify, recruit, and select the best talent available. It also reduces employee attrition, which is just as critical. It gives Relaxo the tools needed to increase employee engagement, establish professional growth and development plans, and better promote career opportunities.
Shifting to a paperless, integrated, transparent, cloud-based HR system resulted in many other benefits. Not only did it eliminate manual talent management process and improve data accuracy of HR submissions by 95% – it made the company much greener, which was also an important objective.
In addition, SAP SuccessFactors HCM Suite offers smooth integration between important talent management functions and an intuitive and engaging user profile. Now it's much easier for Relaxo to align the needs of the business with its workforce competencies, recognize and develop talent, and administer objective and accurate assessments of employee performance.Those improvements helped raise employee engagement to 80%. Decision making was also enhanced. Ready-made dashboards reduced the time HR spends providing data to the business heads by 90%. That gives HR more time to focus on making the workforce the best it can be in this fast-growing company.