Review
Question Pro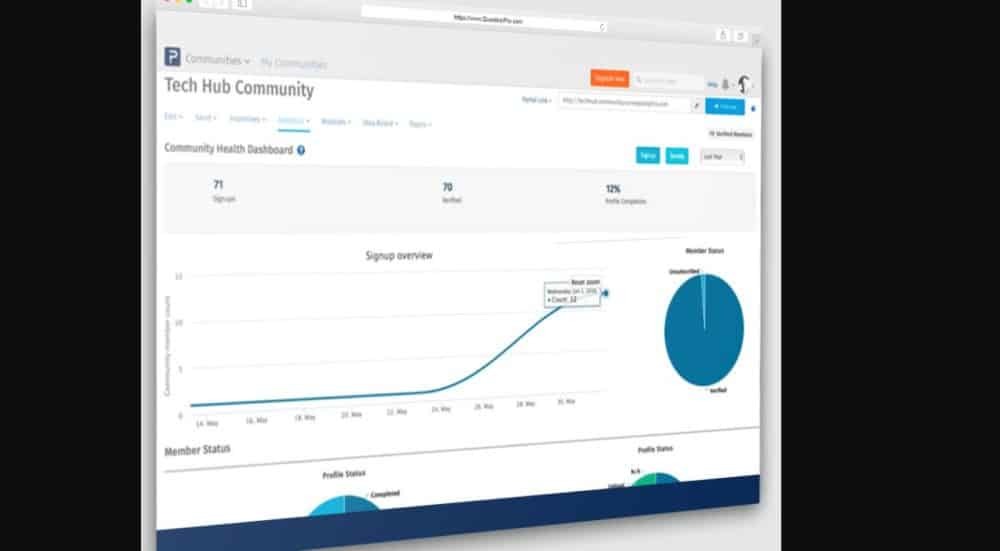 Overview
Understand your target market and your customer's needs, enhance your relationships, identify key drivers of your business, and improve the sales process.
Online Community Management Software
• Format your survey for improved delivery on mobile devices
• Social Network Integration (facebook, twitter, linked-in)
• Branching / Skip Logic
• Personalized email Invitation (mail merge)
• Reminder emails Functionality
• Free – $0
• Professional – $15 / month
• Corporate - $75 / month
Small (<50 employees), Medium (50 to 1000 Enterprise (>1001 employees)
What is best?
• Standard Question Types
• Survey Templates and Question Library
• Professionally Designed Survey Themes
• Distribute via email, website, blog or QR codes
• Respondent Tracking and Statistics
• Real-time Reports
• Mobile Compatible Surveys
What are the benefits?
• Export to CSV, Excel
• Upload Contacts
• Downloadable Reports
• iPad QuestionPro App
• Multimedia Support (images, audio, video, Flash)
• Multilingual Surveys
• Multilingual Survey Translation Upload
• Advanced Branching Logic
• Capture External Data with Custom Variables
• Advanced Filtering and Segmentation
• Advanced Question Types
QuestionPro is a web-based survey application which enables companies to easily create online polls and surveys then share them with respondents in both online and offline modes and distribute surveys via QR codes, mobile, email and Facebook.
QuestionPro has features such as advanced branching support, collect response using mobile apps, customizable themes, brand and URL, dashboard account, drag-and-drop survey editor, electronic signature capture, export data to Excel, SPSS or CSV, Facebook and Twitter integration, global password protection, multi user account, offline survey access, powerful filtering and reporting, salesforce integration, send reminders to fill survey, survey templates and question library, trend analysis and website integration.
QuestionPro also offers skip logic, which allows users to redirect respondents based on their answers. QuestionPro allows users to download an offline app for offline data collection which collects data almost anywhere and syncs data when internet connection is available. QuestionPro also has the survey maker progress bar which allows respondents to see how much of the survey they have left to take.
QuestionPro provides easy analysis with its full set of reporting features such as pivot tables, segmentation tools, text analytics, trend analysis, and real-time summary which can be exported directly to CSV, SPSS, or Excel and is easily shared with formatted PowerPoint and Word reports and by generating attractive-looking infographics.
The app supports multimedia integration which is fully interactive with designer scales, videos, pictures and emoticons and allows users to make certain fields mandatory for completion by respondents before they can exit the survey.