Review
Qubole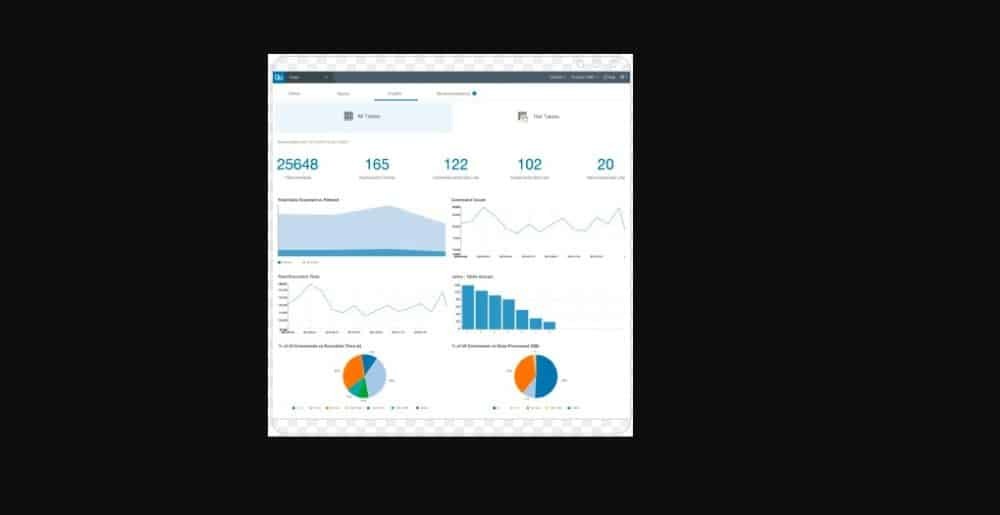 Overview
Qubole Data Service is a Autonomous Data Platform, a comprehensive big data platform that self-manages, self-optimizes and learns from your usage, allowing the data team to focus on business outcomes rather than on managing the platform.
• Cost efficiency
• SLAs & performance
• Productivity
• Ease of scale
• Eliminate vendor and technology lock-in
• Community Edition - Free
• Enterprise Edition – Subscription
• Qubole Cloud Agents - Subscription
Small (<50 employees), Medium (50 to 1000 Enterprise (>1001 employees)
What is best?
• Cost efficiency
• SLAs & performance
• Productivity
• Ease of scale
Qubole Data Service is a comprehensive autonomous big data platform that self-optimizes, self-manages, and learns from usage through combination of heuristics and machine learning. Qubole Data Service is built for Data Ops, Analysts, Data Scientists, and Data Engineers. Qubole Data Service provides access to insights where clusters are automatically activated, scaled and terminated in response to user queries submitted via Notebooks, Workbench, third-party Business Intelligence tools via ODBC/JDBC integration, or API requests from external applications. Qubole Data Service also runs a persistent metastore which reduces cluster uptime. Qubole Data Service is a single platform for Machine Learning, Stream Processing, Ad-hoc and ETL and Reporting. Qubole Data Service is Cloud Optimized, Cloud Agnostic and Cloud Native which runs on AWS, Microsoft Azure and Oracle Bare Metal Cloud where it takes full advantage of the elasticity and scale of the Cloud and eliminates the risk of vendor lock-in. Qubole Data Service optimizes open source engines such as Hive, Hadoop Presto and Spark. Qubole Data Service also control SLAs and performance using Workload Aware Auto-scaling to add/subtract compute nodes dynamically. Qubole Data Service scales, computes and stores independently which ensures that computed resources can be scaled as needed without being constrained by limitations and storage costs. Qubole Data Service automatically enacts policies through a number of Cloud Agents who bundle specific low-level features, execute automated tasks based on a policy or configuration and learn based on individual, company and system-wide behavior so as to eliminate the need for repetitive manual actions, reduce custom development, increase productivity, minimize resources consumed and reduce costs.