Review
Qlik Sense Desktop Personal Edition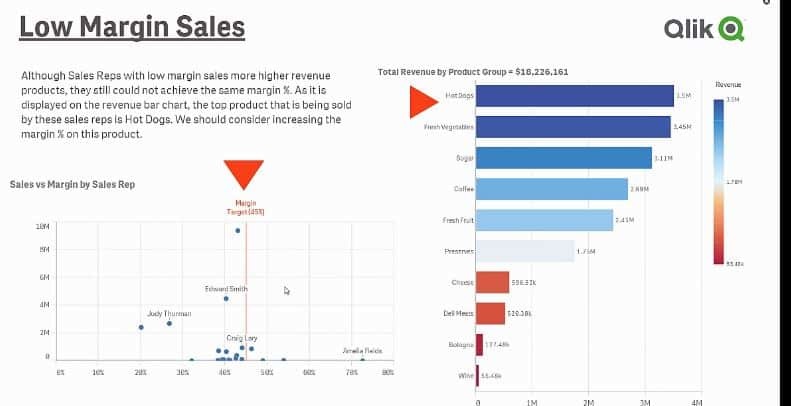 Overview
Qlik Sense Desktop is a Windows application that gives individuals the power to create personalized, interactive data visualizations, reports and dashboards from multiple data sources with drag and drop ease.
Free Business Intelligence Software
Self Service Analytics Software, Data Visualization Software, Dashboard Software, Reporting Software
•Quick data load
•Self Service data discovery and Visualization
•Responsive design, Collaboration
•Centralized Sharing and Collaboration
•Interactive Storytelling and Reporting
Proprietary free Software
What is best?
•Drag-and-drop app creation and data loading
•Multi-data source integration
•Self Service visualization
What are the benefits?
•Qlik Support does not accept cases for Qlik Sense Desktop, Support only via forum.
•Visualization and discovery experience in a smart, responsive, HTML5 user interface
•Explore information and quickly gain trusted insights to solve complex problems
Qlik Sense Desktop
Qlik Sense Desktop is a fully functional business intelligence software, available at no cost for personal and business use. Qlik Sense Desktop empowers business users to easily create personalized visualizations, reports and dashboards with drag-and-drop simplicity. It an installed Windows application which provides Drag-and-drop app creation, data loading and Multi-data source integration. Qlik Sense Desktop data loading interface enabling quick and easy file based data access and supports spreadsheets, delimited, fixed length, QlikView, and other file formats.
Qlik Sense Desktop allows to create apps and visualizations quickly by using an intuitive design and navigation paradigm that works well on both computers and mobile devices.
In a few clicks, Qlik Sense Desktop combine multiple data sets into a single responsive view, drag and drop charts, tables, and filters that sync automatically to Qlik's in-memory data model with no manual data linking required.
Qlik Sense Desktop eliminates the need for multiple data gathering and design tools, reducing IT bottlenecks and extensive data preparation.