Review
Provenir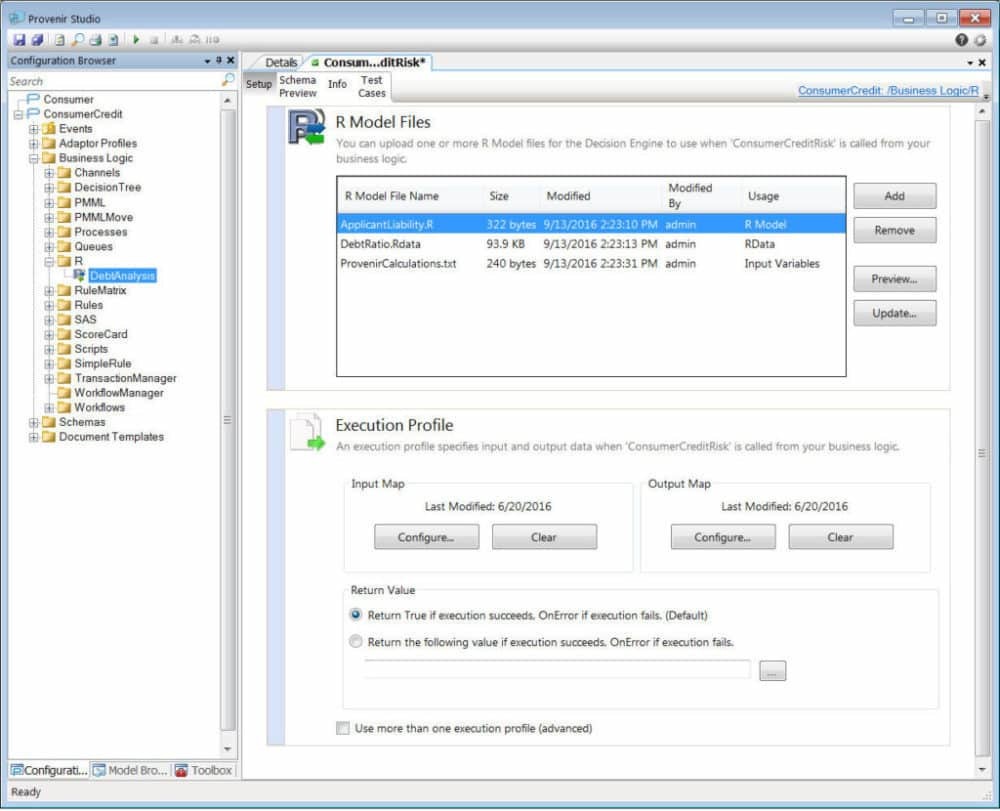 Overview
Provenir risk analytics and decisioning Platform delivers a set of components designed to support the needs of business analysts, end users, developers, system administrators and business policy makers.
•Compliance Management
•Credit Card Management
•Online Banking
•Private Banking
•Risk Management
•Credit Union
•Retail Banking
•Lending Management
Small (<50 employees), Medium (50 to 1000 Enterprise (>1000 employees)
Provenir makes risk analytics faster and simpler for financial institutions. Provenir risk analytics and decisioning Platform is a powerful orchestration hub that can listen to any channel, integrate with any data service and operationalize any analytic model.
Provenir is a software that helps a particular company to choose the best solution at the moment and minimize the risk as much as possible. Each and every solution platform is base on Provenir decision making and calculation of the given risk.
This is the software that modern businesses which seek improvement truly need because it will help them quickly eliminate the problems and organize the decision making. The whole idea of organizing the decisioning is to lower the risk rate which is crucial for all kinds of business.
This software will also speed up the process of evaluating and calculating risk as well as help you design or change the processes which are essential for the business. Credit Card Risk is one of the features included in this software, and that means an individual can easily follow the whole process from the start to the end.
It will help to find the best solution regarding the problem at hand because of its ability to apply industry-standard scorecards and risk models to and given data. This will immensely help when it comes to dealing with credit card payments. Among other onboarding processes, Provenir has simplified and automated the KYC and AML.
The platform can automatically gather data from multiple systems and bureaus, standardize and analyze it to drive a decision. Using this feature, a company will be able to offer its clients a quick onboarding while improving compliance at lower cost. Provenir software can automate and simplify the process of determining both qualitative and quantitative risk ratings.