Review
PROS Smart CPQ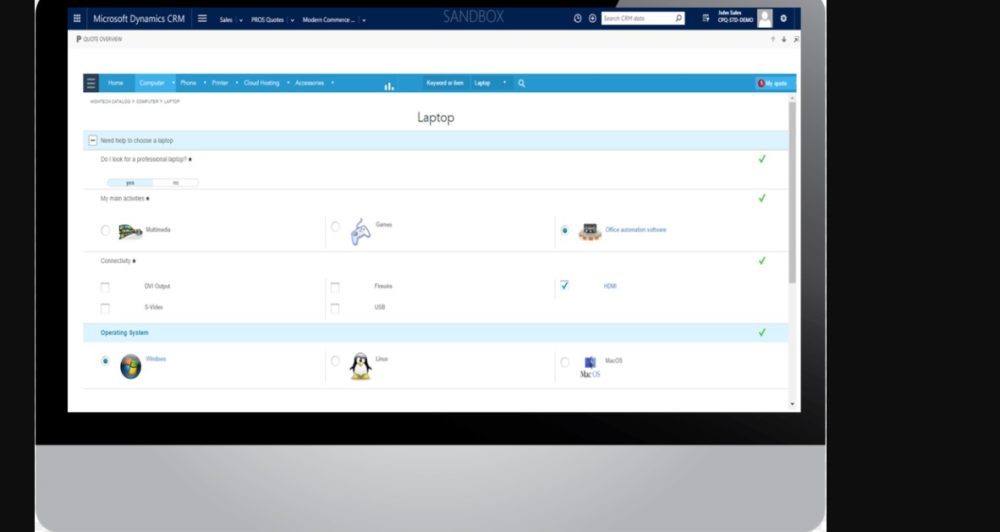 Overview
PROS Smart CPQ automates and simplifies the configuration, pricing and quoting process for your sales team, empowering them to instantly create accurate, personalized solutions for each customer. What makes Smart CPQ different is the unique combination of Dynamic Pricing Science with configuration and quoting capabilities
• Guided selling
• Quote management
• Pricing software
• 2D/3D visualization tools
• Administrative tool
• CRM integration
Small (<50 employees), Medium (50 to 1000 Enterprise (>1001 employees)
What is best?
• Quote management
• Pricing software
• 2D/3D visualization tools
• Administrative tool
• CRM integration
PROS Smart CPQ delivers sales automation and profits with personalized selling. Smart CPQ accelerates the sales process by providing features such as guided selling which provides questionnaires to help identify the best solution for unique customer requirements.
Smart CPQ configurator enables your sales teams to create custom configurations tailored to customer's key attributes with a single click, and without any coding knowledge. It enables development of simple SKUs and establishment of product compatibility and incompatibility relationships easily.
Smart CPQ's constraints engine updates configurations in real time so your sales teams are able to create accurate and fully custom configurations with any required feature instantly. Smart CPQ 2D/3D visualization techniques make it easier to navigate complex products and configurations. It also provides integrated approval workflows that help you generate professional proposals with all your products and quotes in minutes.
Smart CPQ uses automated scientific algorithms to identify complimentary products that customers are most likely to buy, sustain your cross sell process, and deliver increased average deal sizes with relevant recommendations over time. Smart CPQ provides price recommendations based on customer segmentation, buying patterns, and market data, so your sales reps can always provide winning quotes without employing over-discounting methods to win the business.
Smart CPQ can integrate will all CRM, PLM, and ERP systems like Microsoft Dynamics and Salesforce, allowing users to leverage on the capabilities of Smart CPQ to automate the sales process while driving increased revenue and profits.
PROS e-Commerce edition enables you to provide a personalized and consistent customer experience across all your sales channels. Smart CPQ flexible architecture supports global enterprises by streamlining the management of regional catalogs with localized languages and multiple currencies from a central location.