Review
Prolifiq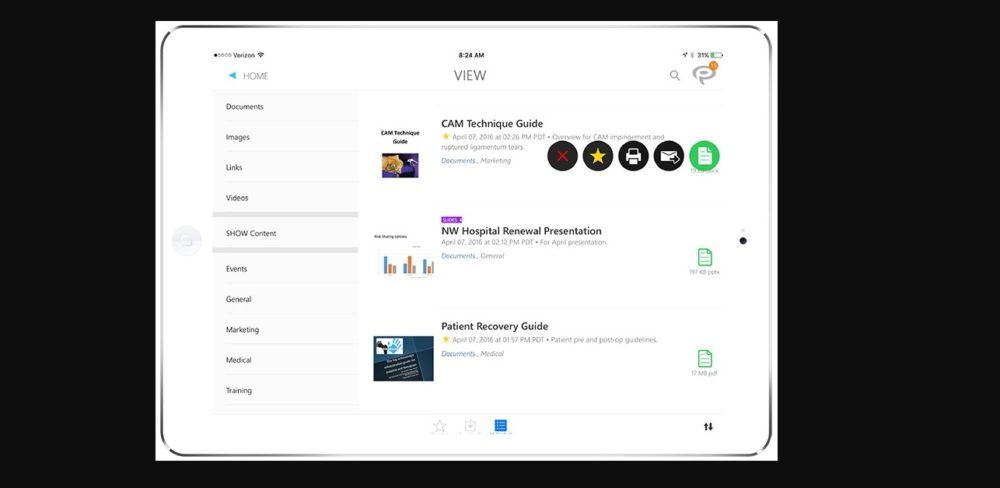 Overview
Prolifiq helps regulated companies create and deliver content and enables sales teams to execute on their go-to-market plans without the headaches.
Sales Enablement Platform
•Cloud-based collaboration
•Content Status
•Version Control
•Role-based access
Small (<50 employees), Medium (50 to 1000 Enterprise (>1001 employees)
What is best?
•Automated Content Distribution
•Presentation Analytic
•Content Performance
•Master Calendar View
•Flexible Planning Templates
•Historical Edit Access
•Integrated with CRM
The Prolifiq Cloud is a mobile, executive software to create, deliver and execute sales plans. Its end-to-end content management and sales enablement tools solve specific problems faced by teams in regulated industries. It drives sales performance by delivering the right materials to reps. Do to it, it streamlines the content approval process, speeds up the time to market, enhances sales communications, gains scales and marketing alignment, leverages usage analytics to improve relevance, and helps users get more value from existing CRM platforms.
They have three solutions that target the phases over the sales cycle. Users can use what they want. Their solutions work together or separately. The first one is the workflow, which provides cloud-based collaboration that speeds up the commenting and annotation processes, content status that allows users to gain immediate status updates on projects, the version control that reduces human error and increases projects efficiency, and the role-based access that eliminates distractions and unnecessary mistakes.
Moreover, it lowers total ownership goal as it reduces labour and system maintenance costs, it helps users meet industry regulations, and it has automated content distribution, which makes it easy to use. Then, spotlight helps delivering the message right. It enhances sales mobility and informs content marketing decision to reps through usage tracking analytics.
It is conformed by the presentation analytic feature that easily enables reps to show and send approved content, the content performance index that assures the best performing assets are used, and the central, customized mobile access that lets reps see content and information based around role and usage. Its main benefits are enhancing communication, creating custom sales decks, increasing compliance and tracking impact and engagement. Finally, strategy executes the plan.
It displays a master calendar view to coordinate important sales meetings, flexible planning templates to tailor plans based around user's planning processes, a 360-Degree Management to increase accountability and reduce confusion and a historical edit Access that eliminates version control issues. It helps improves key account management, integrates well with CRM, makes it simple to coordinate sales efforts and approaches and enhances sales communications.
You may like to read: How to Select the Best Sales Enablement Platform for Your Business and Top Sales Enablement Platforms