Prognoz enhances World Health Organization Immunization Summary app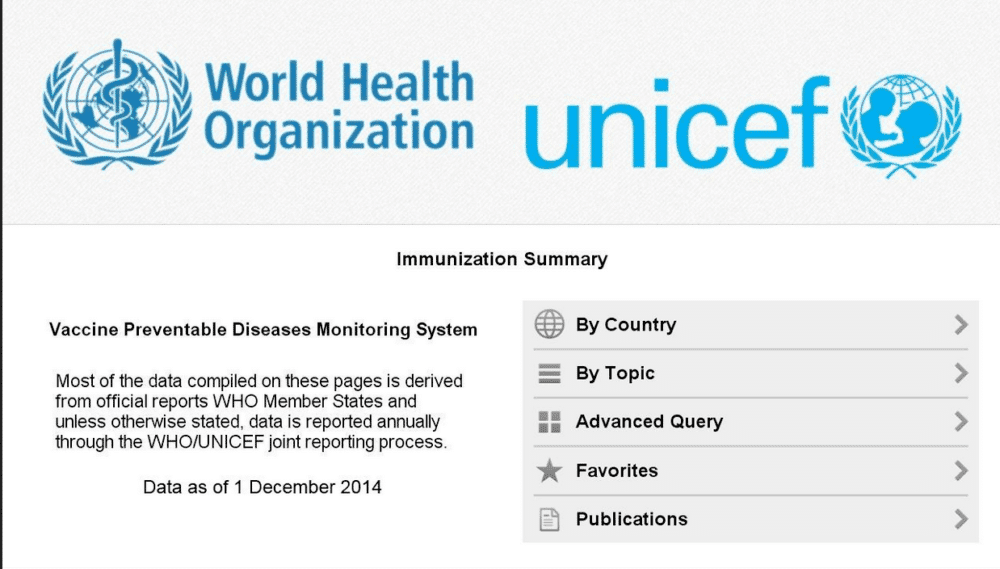 The Immunization Summary is an app for visualizing (tables, graphs, maps) data on policies, activities and impact of national immunization systems. These data are reported by WHO & UNICEF member states annually for incidence, coverage and immunization indicators.
The WHO UNICEF estimates of national immunization coverage constitute an independent technical assessment of coverage Prognoz will refresh data and enhance the Immunization Summary mobile app that was designed for the World Health Organization in 2013. The application enables users to analyze vaccination statistics by countries of the world. Analysis results can be displayed as standard tables or a variety of compelling visualizers. Users can install the app on their tablets powered by iOS and Android at AppStore or Google Play.
The Prognoz Platform is a cutting-edge BI platform for building information systems. It can also be used as a standalone product. Most of our standard and custom solutions are built on top of this platform. The Prognoz Platform is a comprehensive set of analytical tools for efficient management, embedded advanced analytics combined with a broad range of modeling and forecasting capabilities to help you gain future insights and make more informed decisions, interactive charts, graphs, and maps for visually compelling analysis across a variety of data slices, self-service BI for fast data import and analysis that can lead you to new insights and access to analytical tools and ready reports via Web, desktop, and mobile applications, and easy export to popular formats.