Review
ProffittCenter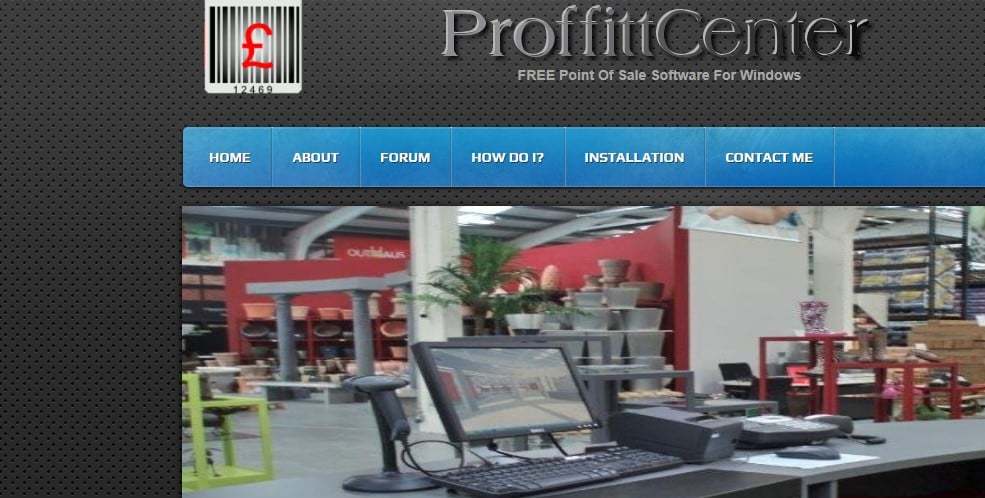 Overview
ProffittCenter is an entirely free Point Of Sale scanning program that is Windows compatible and available for free download for no more than a click. A free POS program to solve all your retail stock control problems. A free Point Of Sale program to minimize your stock holding without compromising availability.
• Discount management
• eCommerce
• Inventory management
• Barcode scanning
• Pricing management
• Ordering automation
• Sales tracking
• Returns tracking
Free Open Source Software
Small (<50 employees), Medium (50 to 1000 Enterprise (>1001 employees)
What is best?
• Discount management
• eCommerce
• Inventory management
• Barcode scanning
• Pricing management
• Ordering automation
What are the benefits?
• Free updates
• No payments ever
• Free support
• No obligations
• Free help
ProffittiCenter is a free an open source point of sale scanning program that provides more than just a low cost computerized cash register. ProffittiCenter simply provides a point of sales scanning program that is compatible with Windows applications and provides an excellent platform for solving all retail stock control problems.
ProffittiCenter is a fully functional EPOS program that enables automatic ordering, barcode printing, shelf edge labels, and stock taking. ProffittiCenter provides an excellent platform for completing any installation by use of cheap point of sale hardware. ProffittiCenter provides new features that are able to allow different tax regimes such as sales tax, VAT. These new features also provide specific settings for the non-registered VAT registered wholesalers and VAT traders.
ProffittiCenter is ideal for small retailers through reducing of stock holding sustainability. The excellent targeted stock taking procedures provided by ProffittiCenter enables knowing of items where and when the items go missing. ProffittiCenter a point of scale scanning program enables allowing of sales of individual products or departments to be transferred to a spreadsheet for a comprehensive analysis and graphing.
ProffittiCenter provides substantial choice of customer's offers that are available as discounts and BOGOF. The stunning scales screen features an intuitive interface that enables users work with ease when using ProffittiCenter. The top class performance reports generated by ProffittiCenter provide an excellent platform for enhancing your business performance.
ProffittiCenter provides a comprehensive and full detailed back up that includes in the system at no extra costs. The intelligent ordering feature enables slashing of inventory costs without affecting customer service. ProffittiCenter provides free updates, help, and support that eliminate locking yourself in to one dubious EPOS supplier.