Review
ProdPad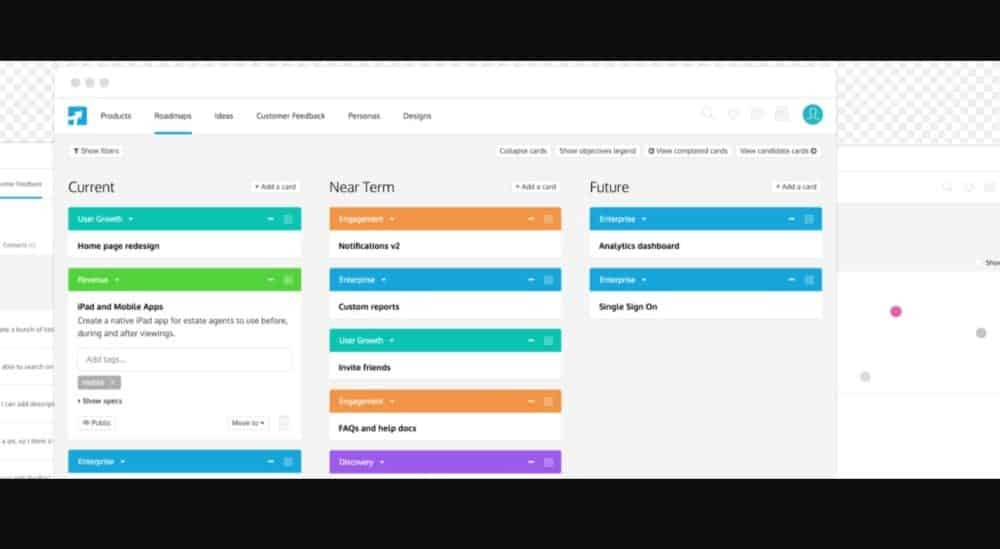 Overview
The Priority Chart helps you pick out valuable product ideas to validate and move through your workflow. Filter down by customer desire, freshness, level of detail, team votes – and even work with your own custom filters.
Product Management Software
• Roadmaps
• Ideas
• Customer Feedback
• Product Portfolio
•Standard $99 per month
•Premium $299 per month
•Unlimited $2499 per month
Small (<50 employees), Medium (50 to 1000 Enterprise (>1001 employees)
What is best?
•Lean Roadmapping
•Goals everyone can understand
•Coordinate strategic efforts across products
Prodpad helps product managers around the world create roadmaps easily. ProdPad helps users pull in data from a variety of platforms to build support and evidence for ideas in their product backlog. Prodpad stores everything from customer feedback to user stories as they develop their ideas into viable product specs. ProdPad integrates with most product development tools, including JIRA, Trello and PivotalTracker.
Users can choose what details to push to their dev team and continue to track the status of the idea in ProdPad. In ProdPad, users can tag incoming feedback to help them track everything from feature requests to helpdesk tickets. In ProdPad, users can set goals, scope and success criteria for each product. Users can also share the results of each initiative on each product roadmap.
Prodpad has an intuitive drag & drop interface which makes it easy to act fast on feedback as users test and validate their roadmap. This can free users to redefine what's important to their business so users and their team can work on bringing the best product to market. Users can even control who sees their roadmap or choose to share their roadmap without giving away sensitive information. Users can also publish multiple versions to help them control the details each audience sees. All Prodpad's roadmaps are presentation ready.
(Print a PDF or keep it online using an embed code) Users can communicate their priorities on simple, color-coded roadmap cards. Each card holds as much detail as users want where they can stick to high-level details or start pulling in product ideas from their backlog as they build out the initiative.
You may like to read: Top Product Management Software and How to Select the Best Product Management Software for Your Business