Review
Procurify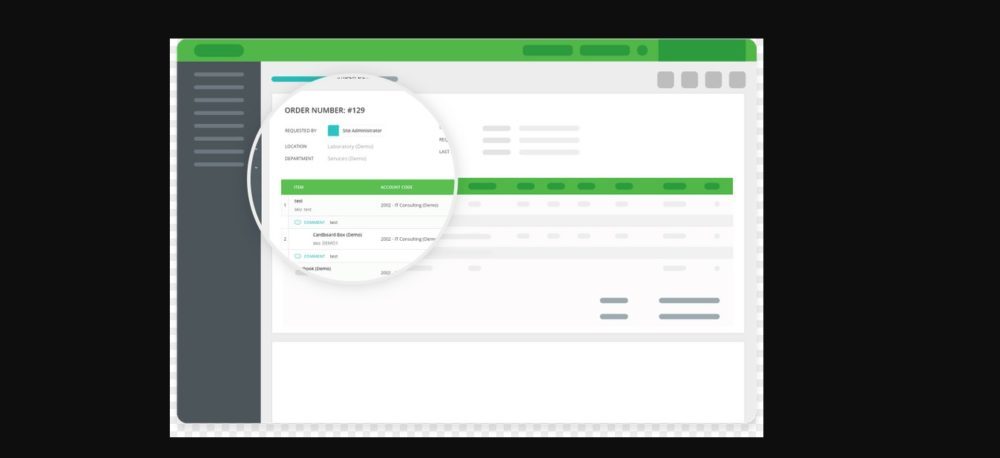 Overview
Proactive spend management starts with a modern requisition process. Procurify's requisition workflow software empowers your team with the crucial insights needed to make informed decisions quickly and accurately.
Purchasing Software, AP Software, Procure to Pay, Invoice processing, Purchase Order Management
• Mobile procurement
• Real-time budgets
• Vendor management
• Quality control
• Three-way match
• Request Approve
• Receiving
• Spend Analytics
Small (<50 employees), Medium (50 to 1000 Enterprise (>1001 employees)
Education, Technology, Manufacturing, Construction, Software, Cannabis, Blockchain, Information Technology
https://www.procurify.com
What is best?
• Real-time budgets
• Vendor management
• Quality control
• Three-way match
What are the benefits?
• Unlimited financial data storage
• Real-time budget tracking
• Phone, live chat and online support
• Access to Procurify spend management platform
• Procurify platform maintenance
Procurify is a spend management platform for medium-sized companies. It is beautifully designed to empower companies worldwide to develop a proactive spend culture.
Procurify offers an agile requisition process that allows businesses to create online purchase order requests in seconds either from desktop or mobile. Procurify makes budgeting an easy process, by making visible the company spending and also enables access to insights to make better business decisions.
It enables team needs to be met without having to go through the budget and cuts audit time by half.
Procurify vendor management feature makes creating and sending purchase orders to vendors very fast. It enables easy understanding of company spending as to why it was spent and where the money is going, therefore, saving team time and the company saves money. These are enabled by unique purchase features including custom purchase orders, receipt management, PO management, catalog management, approval history and vendor management.
Procurify ensures quality control by authenticating deliveries, tracking the status of purchased goods on a single dashboard. Procurify has a three-way match payment system that matches purchase orders, packing slips and invoices in seconds business are able to know what they are paying for. Procurify has backend automation and systems in place that takes care of every process hence businesses are able to focus on team and clients.
Procurify gives an electronic trail of every process from request to approval and eventually to purchase. this shifts services from efficient purchasing process to an empowered spend culture. Procurify replaces convoluted manual purchasing processes to a simple user-friendly solution which is no longer a back-office process but every team member can be involved in the process. Procurify leverages a searchable electronic trail to gain real-time insights towards budgets, to approve or deny purchases this reduces eliminates spending.
You may like to read: Top Free & Premium Procurement Software and How to Select the Best Procurement Software for Your Business
Procurify Features
Approval Routing
Web and Mobile
Three Way Matching
User Role Controls
Expense Tracking
Cost Allocation
Procurify Pricing
Pioneer
Contact for Pricing

Our most popular plan. Add 3-way matching, integrations and more.
Voyager
Contact for Pricing

Get ERP integration, multiple domains, and guaranteed SLA.
Enterprise
Contact for Pricing

Companies with more than 100 users and requiring custom API integrations.