Review
ProcessPlan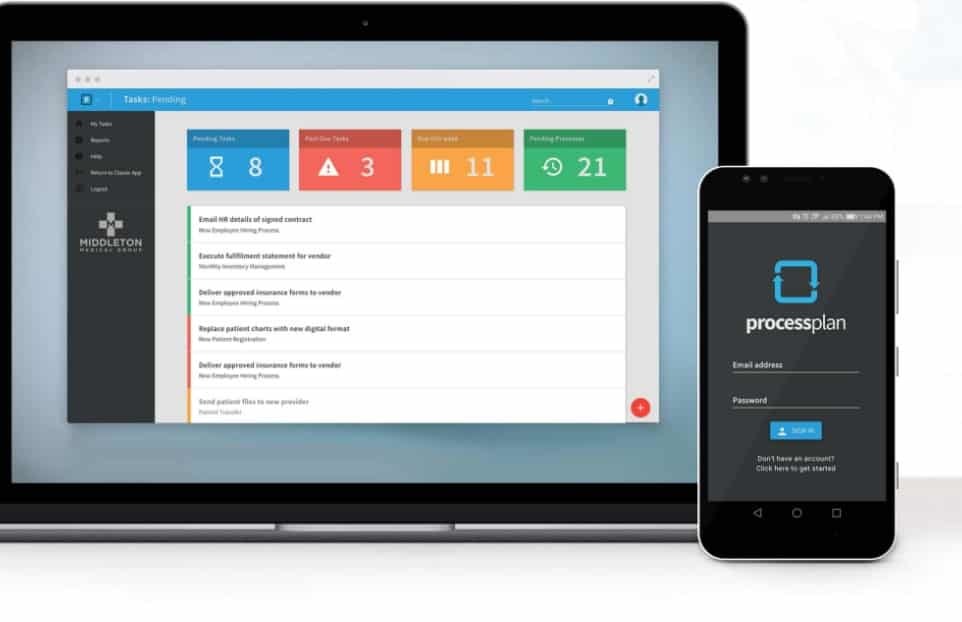 Overview
ProcessPlan a simple yet powerful cloud-based process (procedure, project, workflow) platform
Workflow Automation Software
• Monitor the Process
• Automatic Prioritization
• Every Process in One Place
• Starter - $99 per month
• Business - $299 per month
• Enterprise - $2000 per month (billed annually)
• Enterprise Plus – Contact on site
Small (<50 employees), Medium (50 to 1000 Enterprise (>1001 employees)
What is best?
• Monitor the Process
• Automatic Prioritization
• Every Process in One Place
What are the benefits?
•Intuitive, easy-to-use business process manager
•Build streamlined workflows to enhance productivity and profitability– one process at a time
•Provides an overview of assigned tasks allow you to see what's on your plate
ProcessPlan is an easy to use and intuitive, cloud-based business process management platform which automates user's processes, eliminates mistakes and helps organizations build streamlined workflows to enhance productivity and profitability one process at a time.
ProcessPlan has features such as project management, resource management, graphical workflow editor, configurable workflow, approval process control, automated actions, data encryption, access control, management reporting, activity reports, sharing templates, real-time notifications, process collaboration, automated decisions and email ingestion.
ProcessPlan manages every process in the user's organization and ensures that each process is followed and executed perfectly every time with powerful automation and detailed reporting. ProcessPlan offers an extensive resource library of process templates which auto-generates tasks and workflows and is fully customizable for hundreds of different departments and industries from accounting and payroll, to new hire on-boarding, to opportunity tracking and referral follow-ups.
ProcessPlan's detailed instructions and clear action steps in tasks also enables teams to meet deadlines and easily move across projects. ProcessPlan also offers a turnkey implementation to document and automate every process from sales to service to operation, integrate ProcessPlan with the user's existing software, manage repetitive tasks using "Automated Actions", setup automatic triggers, automate communication to (and from) the user's customers, vendors and co-workers, monitor the entire operation, offer powerful tips and tricks, provide in-depth "real-world" training and deliver all the insights, best practices and clever ideas.
ProcessPlan works with almost any application such as Microsoft, Office365, ConnectWise, Salesforce, Zapier, Hubspot, Zendesk, slack, Amazon web services, SQL Server, LiveChat, AgileCRM, Magento, Rest API, Klipfolio and Webhooks.
You may like to read: Top Free, Premium & Open Source Workflow Automation Software and How to Select the Best Workflow Automation Software for Your Business