Review
Proces.io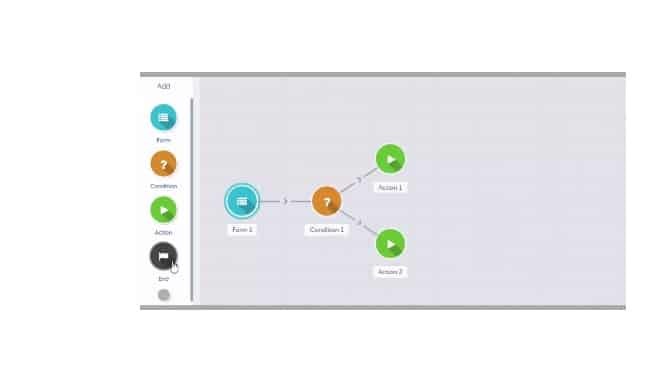 Overview
Proces.io is a tool with which you can easily build your individual workflows and coordinate social collaboration activities.
Workflow Automation Software
• Intuitive tools
• Applications
• Role Management
• Folders
• Tasks
• Web form
• Integration
• Mobile
• Free
• Basic - 9 $ per month
• Plus - 13 $ per month
• Premium – 25 $ per month
Small (<50 employees), Medium (50 to 1000 Enterprise (>1001 employees)
What is best?
• Intuitive tools
• Applications
• Role Management
• Folders
• Tasks
What are the benefits?
• Automate your processes with the most intuitive workflow builder on the market.
• Individual workflows and coordinate social collaboration activities
• Graphical user interface, workflows
Proces.io is an intuitive workflow builder which lets users automate their business processes by mapping the process themselves using the workflow builder, or choose a free template from the market, which the users can edit and adapt to their individual requirements.
Proces.io offers features such as workflow automation, better control, smooth process management, increased transparency, higher productivity, graphical workflow builder, pre-defined templates, role management, high flexibility, workflows, free process templates, limit process per application , external web forms , excel import/export , API integration, additional admins, app-building by Proces.io team, productivity reports, custom reports, process in email, priority support , custom branding and SLA Priority. Proces.io lets users easily build processes with no programming skills necessary just by using the graphical user interface where users can simply drag and drop items and link them with their cursor.
Proces.io also allows users assign users or user groups to a specific task or activity where everyone in the organization knows exactly what he has to do and where users can even restrict the access to information to a certain group of people. Proces.io provides folders which help users keep an overview of their processes simply by adding all processes which are connected to it such as design drafts or meetings regarding the project so that users can have all important information at a central point to make work more enjoyable and smooth.
Proces.io lets users create a task, add a description, define the deadline and select the users that are assigned for the task or supervise its execution and link relevant applications to their task by just clicking away.
You may like to read: Top Free, Premium & Open Source Workflow Automation Software and How to Select the Best Workflow Automation Software for Your Business