Review
Unit4 Prevero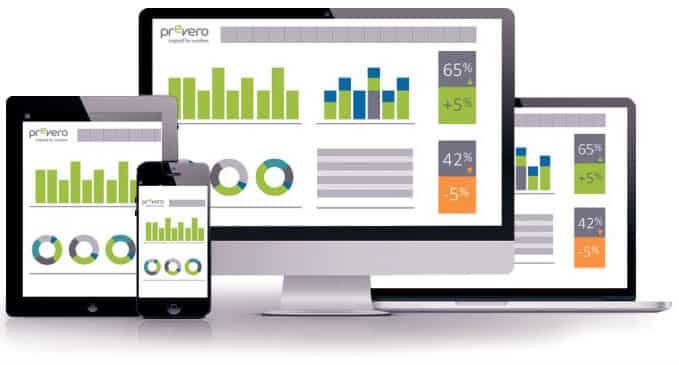 Overview
prevero.core.9 - hyper.cube technology is the power within the numbers that makes it possible to do whatever you need to do with your Corporate Performance Management and Business Intelligence solution with speed, accuracy and efficiency.
Business Intelligence Software
•Planning, budgeting and forecasting (PBF)
•Self-service BI
•Financial forecasting & profitability
•Align data content with familiar visualization
•Data input is managed and controlled
•Dependent values are automatically calculated
•Analytics engine
•Unique compression techniques and algorithms
•Live, real-time performance
•Analyses and queries
•ERP, CRM and financial accounting solutions integration
•Ad hoc reports
Small (<50 employees), Medium (50 to 1000 Enterprise (>1001 employees)
What is best?
•ERP, CRM and financial accounting solutions integration
•Ad hoc reports
•Collaboration
•Dashboard creation
•Data source connectors
•Data visualization
•Drag & drop interface
•Drill down
What are the benefits?
• Manage operational and financial performance against evolving compliance requirements faces
• Integrated corporate performance management
• Business intelligence
• Manage operational and financial performance
• Meet regulatory requirements
• Develop your own bespoke solutions for managing operational and financial performance
Prevero, is a software provider specializing in business intelligence (BI) and performance management solutions.. It provides consistent Self-Service BI and CPM supported by wizards and workflows, users from specialist departments can map and modify all kinds of operational processes and contents. Solution's user interface is clear and simple.
To plan and analyze company data in completely flexible way users can access worksheets via the OneClient in different browsers on fixed and mobile devices, and in the cloud. This feature brings significant BI benefits to all customers.
Prevero 9 allows an extended allocation wizard enabling users to commit specific base values for top-down planning and the option of defining target values and analyzing their effects. Analysis and target value assistant makes calculations more transparent. Users can use the solution to plan with relative, absolute and calculated values thanks to direct back-calculation and calculation in cells.
Prevero Sales Management offers an integrated approach to analysis, planning, reporting and forecasting. The solution's planning function provides a basis to control requirements, demands and processes for sales and production.
It allows users to define optimal sales dimensions (products, customers or regions) and to generate precise recommendations for individual customers and segments. With integrated approach, the solution covers different planning horizons (long term, medium term and short term planning),and also various types of planning, supporting and assisting users during the entire reporting process.The various solutions of platform address the requirements of conventional users and Power Users easily when creating multidimensional applications for all branch of the company.
Prevero's technology can be integrated into existing system environments.Users can analyze and evaluate the information according to proven scientific methods as well.
Prevero provides BI solutions for reporting, analysis, business planning, performance management and controlling. The prevero 360 platform offers a comprehensive Corporate Performance Management (CPM) environment with a set of well-founded business applications for all areas of strategic and operative business management.
These areas include project performance management, risk management, strategic planning, consolidation, individual BI, integrated profit and financial planning, as well as sector-specific management. Prevero provides special data models for airports, sports clubs and energy providers customized for the particular requirements of the respective sectors.
You may like to read: Top Enterprise Performance Management Software and How to Select the Best Enterprise Performance Management Software for Your Business
prevero ScreenShots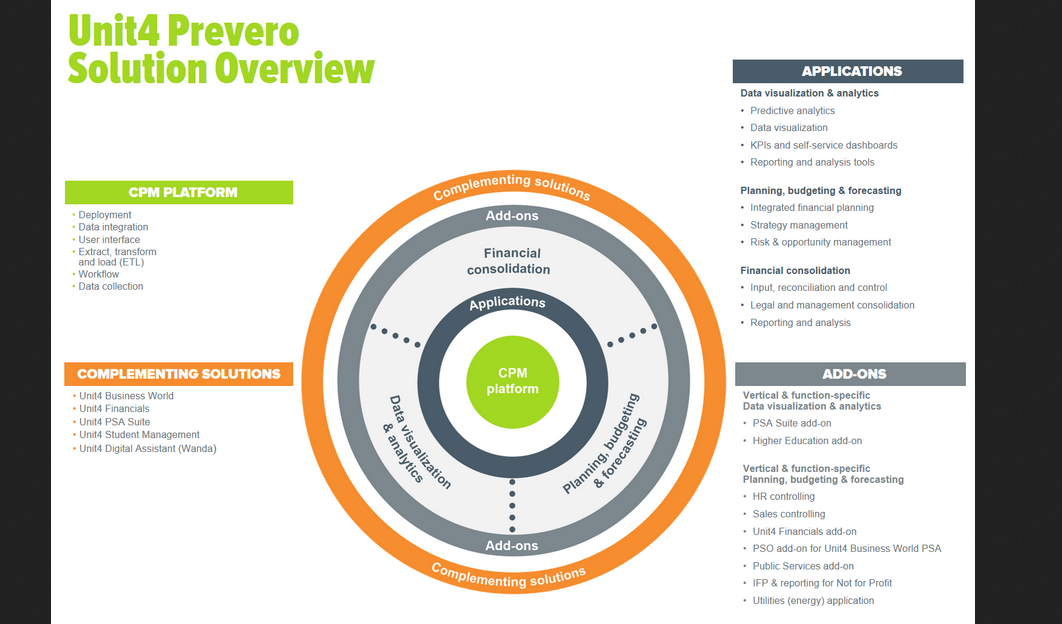 prevero Videos