Review
Presslabs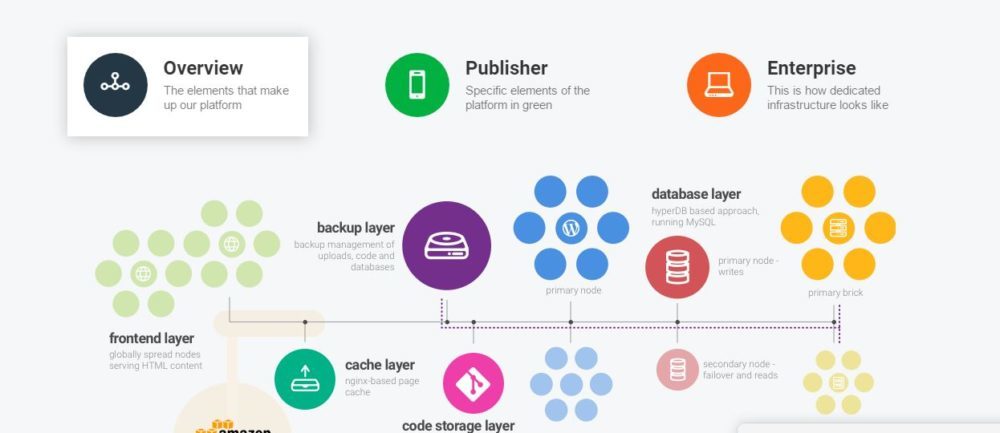 Overview
Presslabs specializes in WordPress hosting, with the mission being to bring hospitality to this field. Presslabs see publishers as our valued guests, and we are dedicated to helping them welcome their readers as well.
•Fast everywhere
•WordPress Multisite
•Up, no matter what
•Continuous monitoring and improvement
•Content Delivery Network
•Logging and metrics
•Publisher - $299 + $0.10/1000 page views
•Enterprise - price starting at $1,999.00 (Additional $0.10 per 1000 page views)
Small (<50 employees), Medium (50 to 1000 Enterprise (>1001 employees)
What is best?
•Fast everywhere
•WordPress Multisite
•Up, no matter what
•Continuous monitoring and improvement
•Content Delivery Network
Presslabs is a WordPress hosting dedicated to publishers. Presslabs' hosting aims to meet their customer needs and offers two hosting plans designed for their publishing needs in mind: Publisher and Enterprise.Presslabs' Publisher web hosting provides exceptional uptime, fault-tolerant, secure, and fast for any type of avid reader.
It serves company readers fast using its enterprise caching layer and geograhical serving of the company's site. Git is built deep into the core of Presslabs.
Use it to automatically deploy code changes in a safe and managed way. Presslabs delivers high availability for the public site and is insured using a mix of providers and locations from which the user's site is served to readers. It also provides testing environments both for local and for remote development.
With its continuous monitoring and improvement, third party tools monitor users' site continuously and convert malfunctions automatically into support tickets handled by the Presslabs engineers. Image and static files are served from the Presslabs WordPress-centric CDN, optimized for media used normally in publishing content.
On the other hand, The Enterprise plan is all about dedication. With dedicated infrastructure comes dedicated security. Immediate and controlled core updates, frequent checks, and full daily backups make this choice a winner. By leveraging the power of its custom infrastructure, company site will run like never before.
Readers are poised to feel the speed infusion with everything having plenty of room to breathe.Shared access allows users with an account on the Presslabs dashboard to be granted rights for each site separately, with different levels of permissions. Access to the shared sites is available from the side menu of the Dashboard, as with regular sites.