Predixion Software support for Advanced Analytics Optimized for IoT Gateway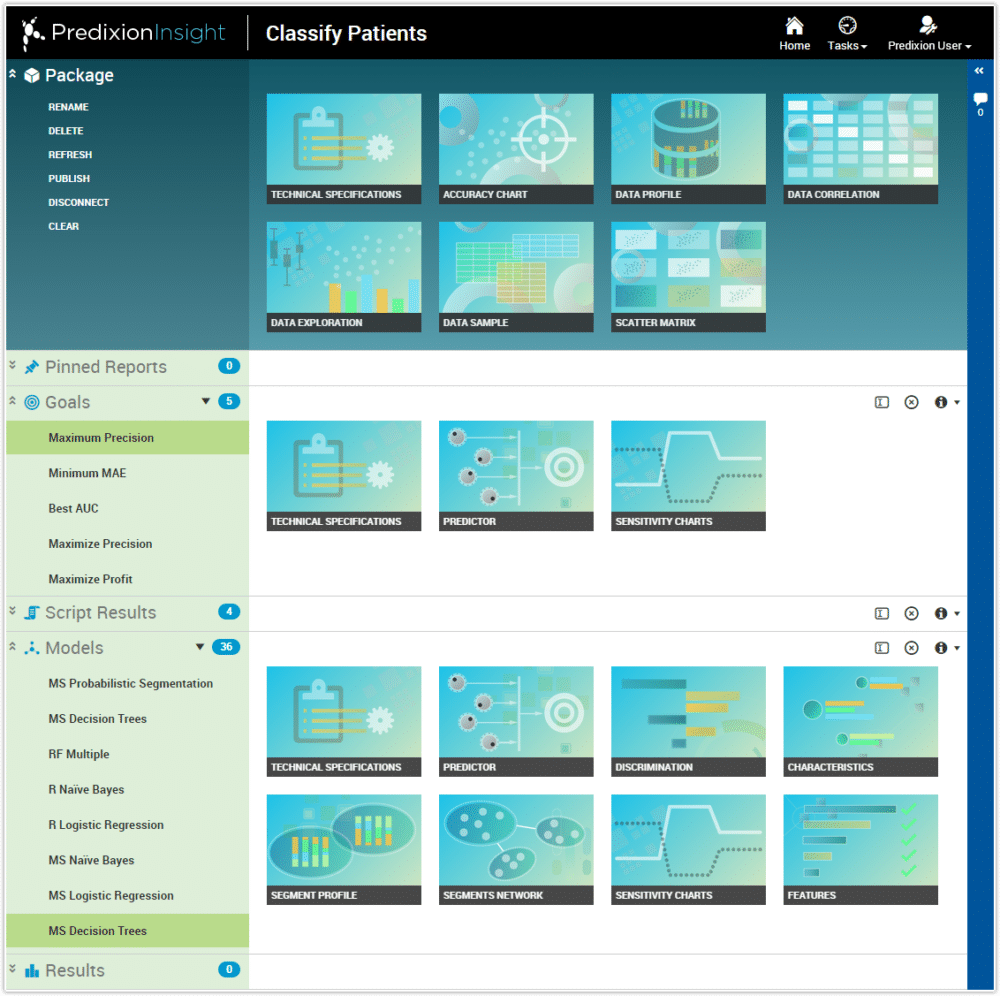 Predixion Software support for Advanced Analytics Optimized for IoT Gateway : Predixion Software, announced support for the next generation Intel IoT Gateway. Predixion's patent-pending predictive analytics technology is uniquely suited for IoT implementations. Predixion Insight 4.5 can help organizations prevent costly failures by performing real-time predictive analytics and automated actions close to the edge.
"In industries such as transportation, energy and utilities, healthcare or manufacturing, continual uptime and the ability to prevent potential failures on large, expensive equipment is paramount," said Simon Arkell, CEO, Predixion Software. "Predixion Insight running on Intel IoT Gateways provides advanced analytics capable of predicting equipment failures, suboptimal operations, and maintenance needs based on real-time data streams. The potential benefits are vast and include improved operations, reduced maintenance costs, and safer and better customer experiences."
Predixion Insight is uniquely suited for IoT implementations due to its patent-pending Machine Learning Semantic Model (MLSM) technology, which provides "predict anywhere" flexibility – the ability for advanced analytic packages to be embedded directly into a variety of production environments, including applications, databases, complex event processing engines, or even directly on to a connected or disconnected device. Unlike traditional analytics tools, which struggle with the speed and volume of data generated by the IoT, Predixion Insight can analyze "data in motion" at the edge in addition to "data at rest." Predixion Insight further refines this advantage by providing users the ability to create and deploy predictive models from Insight Explorer to allow users to rapidly deploy on devices, gateways, or in the cloud -- for instant and easy-to-use applications that put the power of advanced analytics into the hands of end users.
"Predixion Insight is designed to bring analytics to the point of decision – whether on the gateway, in the cloud or on the device itself," said Ido Sarig, vice president and general manager of IoT Solutions Group at Wind River. "Their technology is a must-have for organizations looking for a predictive maintenance solution that enables real-time actions at the edge."
Predixion Insight delivers the following capabilities for solutions built with the next generation Intel IoT Gateway real-time data shaping to prepare "data in motion" for analysis at the edge, advanced analytic algorithms optimized for on-device and on-gateway execution, on-gateway execution of predictive maintenance analytics to take action at the edge and validated support for popular Java and OSGi runtime environments.
Predixion Insight, is a cloud-based analytics platform that provides real-time, advanced analytics at the decision point in order to improve outcomes. Predixion specializes in the "Last Mile of Analytics"— that is getting the power of predictive insights to the front lines where decisions are made – whether that is an application, a BI dashboard, a machine or a device in the IoT value chain.