Predix.io – Dedicated Environment for Industrial Software Developers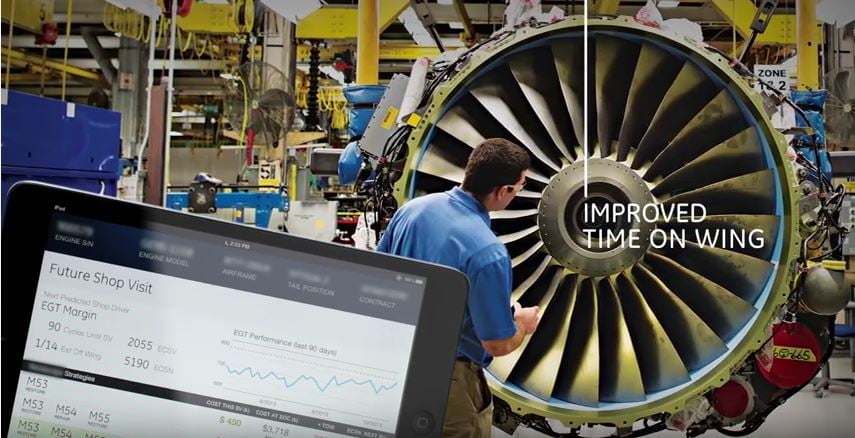 Predix.io - Dedicated Environment for Industrial Software Developers : GE unveiled its dedicated environment for industrial developers, Predix.io, which will lay the foundation for the world's first and largest marketplace for industrial applications. GE Predix, its developer portal and a select number of apps will be available in late 2015, increasing speed to market and enabling local development, global delivery and time-to-value for GE and its customers. GE will be converging all software offerings on Predix and commercializing Predix-based operations to drive enterprise optimization and asset performance management (APM), helping customers maximize productivity while ensuring product quality and sustainability.
Industrial companies need to become digital to survive," said Jeff Immelt, Chairman and CEO of GE. "While the Internet has transformed consumer worth, industry has not yet seen its fair share. GE is leading the transformation as it merges the physical and digital worlds of machines and software. By sharing core technologies among our businesses through the GE Store, we're able to spread our science and software capabilities widely and lead the development of the entire industry ecosystem."
Solutions and offerings powered by Predix:
APM Powered by Predix – GE is expanding its APM suite of solutions powered by Predix, which uses data and analytics to improve the reliability and availability of GE and non-GE assets, minimize total cost of ownership, and reduce operational risks.
SmartSignal Powered by Predix – GE's breakthrough solution is the first of GE's predictive analytics software solutions to be powered by Predix; SmartSignal identifies impending equipment problems so companies across multiple industries can avoid unexpected shutdowns and improve reliability, availability and productivity.
Digital Power Plant - a suite of highly secure hardware and software solutions to digitize the physical electricity system, leading to unprecedented changes in the way electricity is generated, distributed and consumed.
Commercializing Brilliant Factory – By commercializing Brilliant Factory, GE's proven digital manufacturing capabilities are now available to companies looking to optimize manufacturing operations and reduce unplanned downtime.
Unveiling DenialsIQ - DenialsIQ is a predictive analytics solution created by GE Healthcare to help administrators identify and act on trends that lead to medical claim denials, before those denials negatively impact financial performance. Leveraging patent-pending statistical algorithms, DenialsIQ includes tools that help identify hidden trends in denied claims, uncover root-cause factors and show the dollar value of the potential impact.
Predix customers - Predix Early Adopter Partner Program
Predix customers can take advantage of applications and services delivered by both GE and by a growing number of third parties. Through the Predix Early Adopter Partner Program, GE provides training and co-development support for businesses getting started with Predix. The program is open to Independent Software Vendors creating apps and services powered by Predix, technology partners creating Predix-ready devices and solutions, and systems integrators and consultants developing Predix-certified services.
Early adopters include:
ANSYS uses its physics-based platform to develop a new simulation-as-a-service application on Predix for a wide range of industries, including a pipeline and offshore solution.
Azuqua is providing its advanced cloud-based workflow and data integration services within the Predix services catalog. Predix developers can leverage Azuqua services to link data and applications from external sources, raise alarms, and process workflows.
Bsquare extends the power of Predix to resource-constrained devices with its software and systems integration capabilities used to monitor, automate and optimize devices. These capabilities can be applied to a broad variety of industries including transportation, heavy construction, oil & gas, manufacturing and power & water.
Foghorn is integrating its advanced analytics-in-motion capabilities with Predix to provide sophisticated intelligence in devices and gateways at the edge of the network.
FPT Software has developed a connected vehicle industrial solution based on Predix that helps to improve transportation safety and efficiency.
Genpact is an early adopter and the architect of the Lean DigitalSM enterprise and will jointly develop Predix applications and provide engineering, analytics, and systems integration services to help organizations optimize their asset operations.
IGATE is an early adopter of Predix and has collaborated with Woodward to develop Predix-based real-time data and analytics solutions called "Digital Power Plant Ecosystem" for Woodward valves and actuators to support GE Power & Water asset performance management solutions.
Infosys is leading an Industrial Internet Consortium (IIC) Asset Efficiency test bed to create a new predictive maintenance solution and reference architecture based on its Information Platform and GE Predix. The new solution will improve asset efficiency based on sensory data and machine-to-machine systems. Infosys and GE are also collaborating on a newly approved IIC testbed called "Industrial Digital Thread," which will leverage the Digital Twin concept, Predix and Infosys Information Platform to deliver a new technology solution for the Brilliant Factory.
Nurego is publishing its cloud business operations solutions as-a-service within the Predix catalog. Developers can use the capabilities to monetize their own services through Predix, leveraging extensive metrics and provisioning, usage, and entitlement services.
Plataine is providing its intelligent automation capabilities through Predix to support context-aware actions and real-time recommendations for optimizing industrial operations.
SparkBeyond is introducing its next-generation predictive analytics offering as a Predix micro-service. SparkBeyond is also developing Predix apps for on-going asset performance optimization and early detection of equipment failure, leveraging its deep feature discovery engine and knowledge relevant to the problem.
Tata Consultancy Services (TCS) is leveraging its business and digital expertise to provide development and implementation support for Predix-based solutions. TCS has developed innovative new solutions for satellite image analytics for pipeline inspection, as well as cargo monitoring and control solutions that track temperature, humidity and other factors inside refrigerated cargo containers for trucking and shipping to ensure quality control and regulatory compliance.
ThetaRay, a data analytics solution provider, is publishing its anomaly detection capabilities as a Predix microservice that will be offered as part of the Predix services catalog.
As per GE, with GE Predix Software platform use, a potential 20% increase in performance across customer base can be expected.