Predictive Analytics Users Report Tangible Gains to Their Bottom Line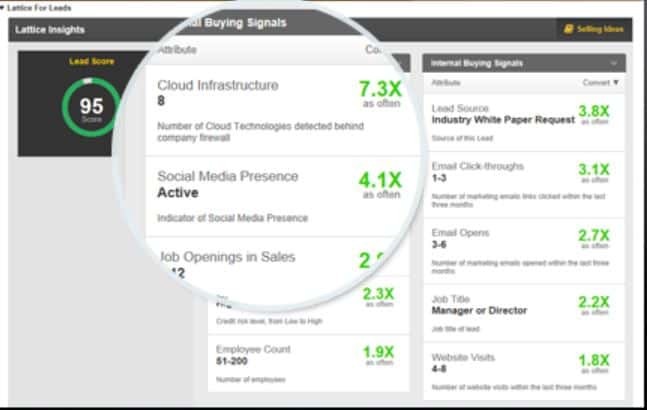 According to Forbes Insights, "The Predictive Journey: 2015 Survey on Predictive Marketing Strategies," reveals that 86 percent of executives with experience in predictive analytics indicate the technology has delivered a positive return on investment for their business. The research, also shows that despite the positive return on investment, only 13 percent of companies using predictive capabilities consider themselves to be highly advanced with the technology. While it is clear that predictive analytics is on most marketing agendas, the journey has only begun. More than 80 percent of marketing leaders intend to ramp up spending on marketing technologies and initiatives over the next year. This shift in focus is largely attributed to the growing understanding that data-driven decision-making helps identify future customers, current customers to cross-sell or upsell, and the propensity of customers to buy certain products or services.
"Marketing teams are increasingly making the shift towards predictive marketing, but there is tremendous potential for teams to better understand how to harvest the most relevant data points and turn them into actionable insights," says Lattice CEO Shashi Upadhyay. "With more and more of the buying process happening online, it is critical that every marketing team is one step ahead of buyers and able to close a deal at the exact moment a potential customer is most likely to buy. The impact of this foresight is clear—Lattice customers see 40 percent higher conversation rates and 300 percent larger deal sizes."
"Predictive marketing is rapidly becoming essential to data-driven organizations," says Forbes Insights' Bruce Rogers, chief insights officer and head of Forbes Media's CMO Practice. "Businesses need to close the gaps among sales, marketing, operations and other departments that are made worse by siloed data and systems."
Other findings from the report show that 68 percent of organization are seeking talent with expertise in predictive or analytics. Moreover, 71 percent of organizations offer onsite training and education in predictive marketing for employees. Six out of ten organizations report accurately measuring marketing campaign/initiative results as one of their most difficult obstacles. 41 percent of organizations cite improving customer retention as the key metric to measuring the success of predictive marketing efforts.
Lattice's complete set of marketing and sales applications predicts who will buy, what they are likely to buy and when. Lattice's proven applications combine billions of buying signals and apply advanced machine learning to help drive predictable marketing and sales performance.
You may also like to read, Predictive Analytics Free Software, Top Predictive Analytics Software, Predictive Analytics Software API, Top Free Data Mining Software, Top Data Mining Software,and Data Ingestion Tools.
Top Predictive Lead Scoring Software, Top Artificial Intelligence Platforms, Top Predictive Pricing Platforms,and Top Artificial Neural Network Software, and Customer Churn, Renew, Upsell, Cross Sell Software Tools
More Information on Predictive Analysis Process
For more information of predictive analytics process, please review the overview of each components in the predictive analytics process: data collection (data mining), data analysis, statistical analysis, predictive modeling and predictive model deployment.