Review
PowerChurch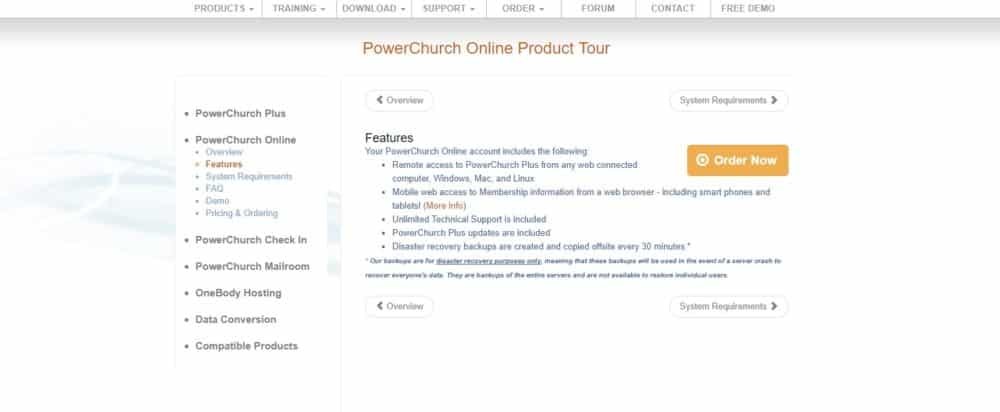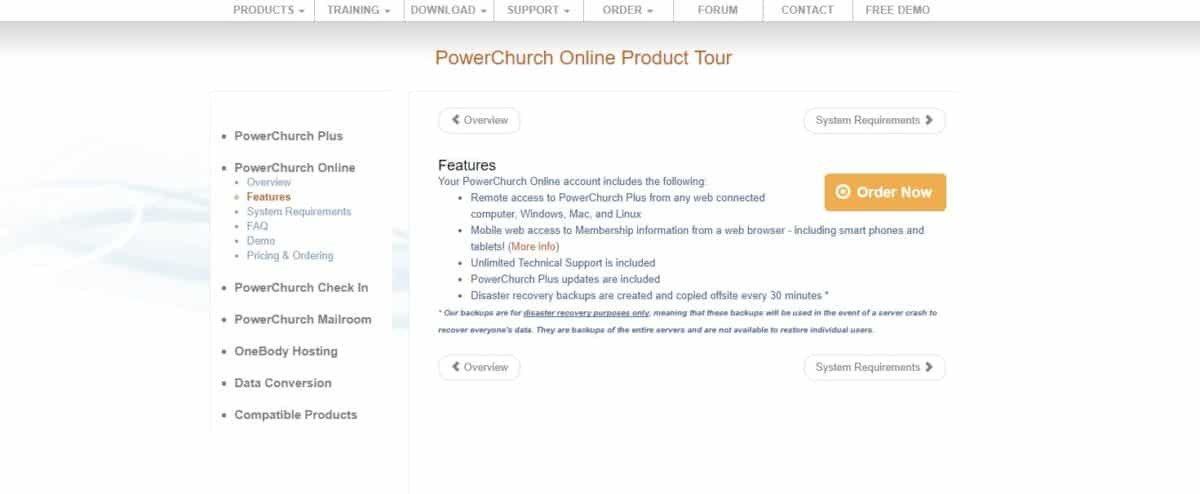 Overview
PowerChurch Plus allows you to maintain Membership, Contributions, Accounting, Event Scheduling, and general Record Keeping in one complete church administration software package.
Church Management Software
• Membership
• Contributions
• Event Scheduling
• Record keeping
• Child Security
• Affordable price
• Easy setup process
• Child security features
• Attendance entry
• Supports optional hardware such as printers, bar code readers, web cams, and pager systems
• Attendance Entry
• Hardware Support
• Two concurrent Users – The standard license of power church online is for two concurrent users, meaning two people can be on at a time
• Additional users –Additional two concurrent user licenses can be purchased at a discounted rate.
• New User – One time setup fee of $ 99 applied if the church/organization does not have an existing license of powerchurch plus.
• Existing iuser – One time setup fee is waived if church/organization has an existing license of powerchurch plus
• Church Management Software - Includes Membership, Contributions, Accounting, Events Calendar, and more. Software is licensed to the church/organization, not individual users. Designed for use on individual computers, but it is recommended that you install on a local network share if multiple user access is needed - no additional charge!
• Electronic Edition – includes download links sent via e-mail for the software installer.
• Physical media – price includes installation CD and printed manual delivered via USPS
• New User – Church/Organization is not currently a powerchurch software customer and purchasing for the first time.
• Upgrade – Church/Organization is a current user and has a valid license of an older version of powerchurch Plus.
• Mailroom is priced on the number of pieces per week:
0 to 399 pieces/week: $240/year
up to 999 pieces/week: $480/year
up to 2499 pieces/week: $960/year
• Hosting at $120/year
Small (<50 employees), Medium (50 to 1000 employees), Enterprise (>1001 employees)
What is best?
• Remote access to PowerChurch Plus from any web connected computer, Windows, Mac, and Linux
• Mobile web access to Membership information from a web browser - including smart phones and tablets.
• Unlimited Technical Support is included
• PowerChurch Plus updates are included
• Disaster recovery backups are created and copied offsite every 30 minutes
What are the benefits?
• Be More Efficient.
• Improve Outreach.
• Streamline the Bean Counting.
• Membership Data
• Contribution Data
• Additional Data
• OneBody Hosting at PowerChurch Software
• OneBody is an open-source web application.
PowerChurch Plus allows you to maintain Membership, Contributions, Accounting, Event Scheduling, and general Record Keeping in one complete church administration software package. It's complete, it's powerful, and it's user-friendly. It includes PowerChurch Plus, PowerChurch Online, PowerChurch Check In, PowerChurch Mailroom, OneBody Hosting, Data Conversion. All of your church's information is available at your fingertips in PowerChurch Plus. Keeping records up-to-date and you can enter and maintain all related information about families or individuals from a single screen. The communications tools in PowerChurch Plus allow you to stay in touch and keep your members informed on the latest happenings. It helps in accounting for contributions, tracking budget comparisons, managing payroll, and keeping your accounts payable. PowerChurch Plus was specifically designed for churches and non-profits. PowerChurch Online allows you to access PowerChurch Plus from virtually any computer with an active internet connection. Family and individual pictures are pulled from your PowerChurch Plus data to help with identifying family members and the children who are checked in. The Check In system not only provides child security, but also allows you to record attendance automatically for those who are checked in. Kiosks can be run in "Self Serve" mode for activities and events that do not require security features. The mailroom assistant guide you through your bulk mailing preparation and generate all the proper paperwork and required forms for you. PowerChurch Software's Program Development staff has contributed code to the project, as well as developing the OneBody Sync application included in PowerChurch Plus and Online. PowerChurch Software provides data conversion services for new users coming from many commercial church management software systems as well as custom designed systems using things such as Access and Excel spreadsheets. More detailed Membership and Contribution data can also be converted; this includes Activities & Skills, where small groups are recorded. Also Attendance data can be converted from most systems. On the Contributions side, converting Pledge/Faith Promise data is also a possibility.