Review
Polymaps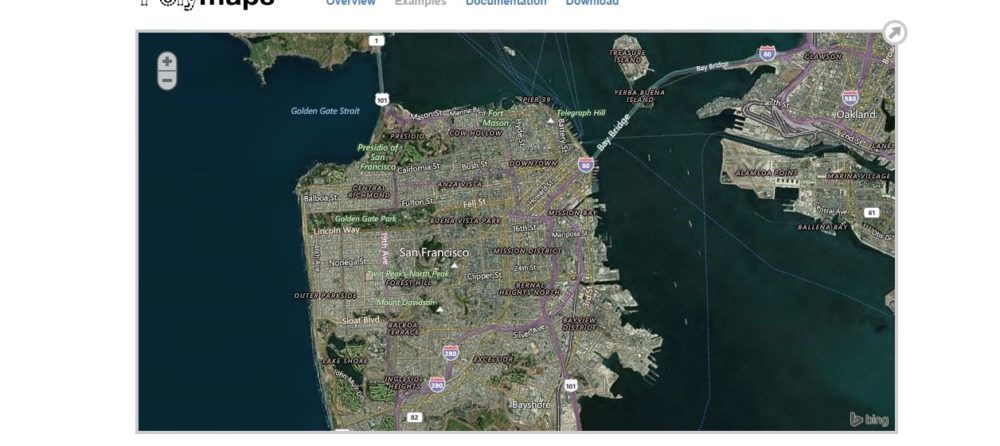 Overview
Polymaps provides speedy display of multi-zoom datasets over maps, and supports a variety of visual presentations for tiled vector data, in addition to the usual cartography from OpenStreetMap, CloudMade, Bing, and other providers of image-based web maps.
Chart Builder Software Open Source
• k-Means Clustering
• Internet Usage
• Flickr Shapes
• Shadows and Gradients
• Affine Transform
• Mandelbrot Set
• Image Overlay
• Blue Marble
• Lat-Lon Grid
• Tile Grid
Small (<50 employees), Medium (50 to 1000 Enterprise (>1001 employees)
What is best?
• Population Density
• Unemployment
• Pavement Quality
• k-Means Clustering
What are the benefits?
• Pale Dawn
• Midnight Commander
• Satellite
• Statehood
• Population Density
• Unemployment
• Pavement Quality
Polymaps is a JavaScript library that gives users a wide display of visual presentations that can be used in creating dynamic and interactive maps like the ones from Google Maps, Openlayers, Cloudmade, and Modest Maps. It is an open source JavaScript library, which means that it comes without any cost, thus allowing anyone to access it publicly.
Polymaps is known for its speed especially in loading big information at full range making it an excellent application to show map data from the country level down to a more detailed view showing the states and cities as necessary. It can also be very comprehensive to show the streets and even the neighborhoods making the data more reliable and scalable.
Polymaps uses SVG or Scalable Vector Graphics, which allows outstanding graphical processes to run or display including compositing, image processing, and geometric transforms. It also uses various strategies to enhance its performance and usability, which then allows the software to support and process rich and large-scale data on dynamic maps. Polymaps also maintains vector tiles that are delivered with SVG.
When it comes to its image view, Polymaps has 3 options available including Pale Dawn, Midnight Commander, Satellite. Pale dawn is ideal when there are lots of data elements to process or display, but less in geographical information. Midnight Commander image, on the other hand, is more graphical and advanced in appearance. Lastly, the Satellite image option gives a user a clear view of how the Earth appears from space. The other options are Statehood, Pavement Quality, Unemployment, Population Density, Flickr Shapes, Affine Transform, Image Overlay, and many others.
You may like to review: Top Data Visualization Software, Free, Open Source and Top Data Visualization Software and How to Select the Best Data Visualization Software for Your Business