Review
Plutio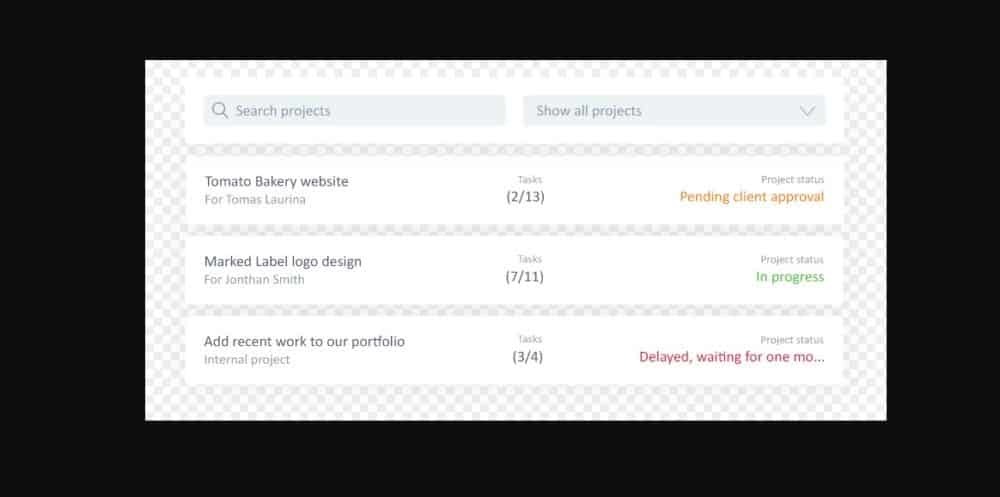 Overview
Plutio gives you everything you need to manage your business, collaborate with your teams and work closer with clients, all from one place.
Project Management Software
• Branding
• Switch businesses and teams
• Free one to one support
• Projects
• Tasks
• Collaboration
• People
• Notifications
• £10 /month
• Free during Beta
Small (<50 employees), Medium (50 to 1000 Enterprise (>1001 employees)
What is best?
• Switch businesses and teams
• Projects
• Tasks
• Collaboration
• People
What are the benefits?
• Free one to one support
• All your projects in one place
• Notifications and people dashboard
Plutio is an intuitive and comprehensive project management which enables users to have all their projects and their tasks, files and conversations in one place to let users focus on getting their work done.
Plutio offers features such clean, task groups, manage project files, assign clients to projects, custom workflows and statuses, different task views, project categories, manage project contributors, real-time project statuses, drag and drop, project brief and other details, prioritize projects, drag and drop, quick access to your tasks, description, delegation, search, automated prioritization, due dates, comments, smart categorization, repeating tasks, attach files and images, clean people list, categories and tags, comprehensive profiles, apply filters, invite people, edit profiles, instant direct messages, group channels, notifications dashboard and daily digests. Plutio lets users visualize project tasks in a simple list or in a columns view.
Plutio lets users sort tasks into groups, set them as progress stages, milestones or anything else and effortlessly drag and drop to re-order and prioritize tasks and task groups. Users can also search and set filter to instantly show the tasks that matters right now. Users can further invite clients and contributors to engage in productive and super focused conversations without leaving Plutio so with all project communications accessible from one place, everyone get instant clarity into what's happened, who's doing what and what comes next.
Everyone involved in the users' project can upload files directly into Plutio, and access them at any time where users can also invite their clients to upload their project files, so they don't flood the users' inbox with tons of files and images.
You may like to read: Free & Top Task Management Software, Top Retail Task Management Software and How to Select the Best Task Management Software for Your Business