Review
Planio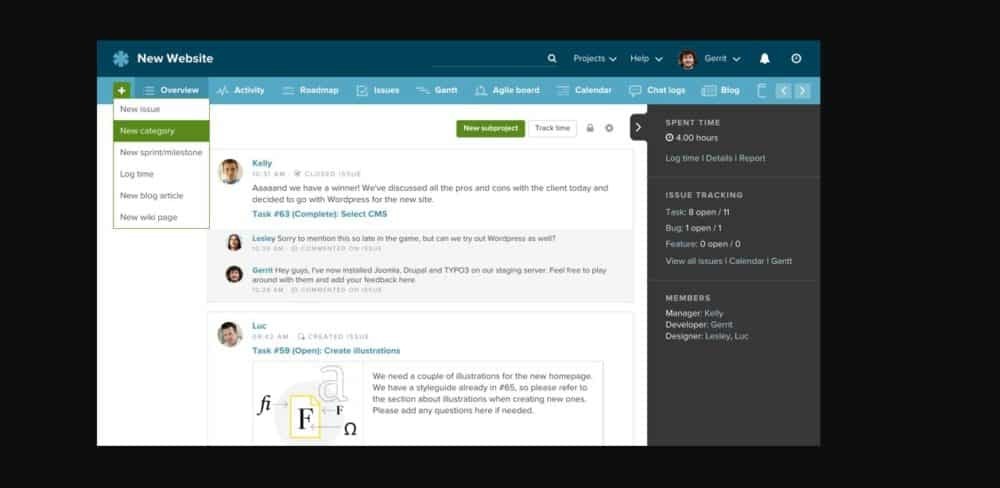 Overview
Planio is an online project management software with Issue Tracking, Project Management, Version Control, Help Desk, Wikis and Chat, which can be used to manage both agile and traditional projects.
Project Management Software
• Task Management & Workflows
• Agile Project Management
• Traditional Project Management
• File Management
• Knowledge Management & Wiki
• Communication
• Time Tracking
• Team Chat
• Platinum - $119 / month
• Diamond- $69 / month
• Gold- $45 / month
• Silver- $25 / month
• Enterprise-from $229* / month
Small (<50 employees), Medium (50 to 1000 Enterprise (>1001 employees)
What is best?
• File Management
• Knowledge Management & Wiki
• Communication
• Time Tracking
• Team Chat
What are the benefits?
• Technical / Non Technical Project Management
• Agile & Traditional Project Management
• Unlimited issues and incidents
• Support via e-mail and phone
• SSL encryption
• Free imports of existing data
Planio is a project management software which is used to plan and run your projects online. The major features are a ticket system with time-tracking, collaborative file management, wikis and forums, milestones as well as automatically-generated gantt charts and roadmaps. Planio supports agile frameworks such as Scrum. Planio enables to plan sprints, and track progress on the Agile Kanban style board.
Planio can also be used for traditional project management with techniques such as milestones or the Gantt chart. Planio is based on Redmine, an online project management software developed following the open source philosophy. Planio facilitates easy task management by empowering users to configure & customize their Planio experience. From powerful role-based permissions system to Project Manager-friendly planning tools such as workflows, roadmaps, and milestones, Planio's task management functionality is easy to use yet powerful enough to handle projects of any size. Planio is used for Agile projects with Scrum and Kanban or sequential planning using the Waterfall Model.
Planio, provides complete control over project strategy through the use of roadmaps & milestones. Issues can be assigned to milestones and a summary of their progress can be viewed via a roadmap or an auto-generated Gantt chart. Using Planio critical files can be shared with colleagues using the Documents interface, or add meaning to content by attaching files to blog articles, issues, and forum messages.
Planio account comes with unlimited hosted Git and Subversion repositories. Access control is managed by Planio's roles and permissions and associating commits with task management or time tracking. Team Chat makes it easy to be online with your team wherever you go. The Help Desk is a robust customer communication tool that enables customers to interact directly with you and your team via Planio issues. This feature uses the power of Planio Inbox to empower your teams to efficiently communicate with customers via configurable templates, auto replies, and customized message content.
You may like to read: Free & Top Task Management Software, Top Retail Task Management Software and How to Select the Best Task Management Software for Your Business