Review
Pitney Bowes Location Intelligence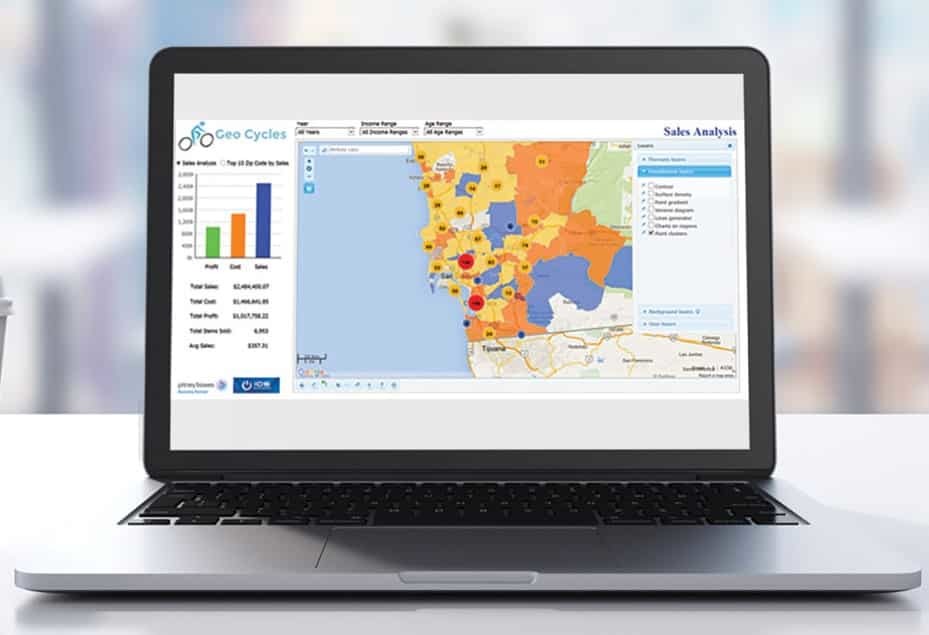 Overview
Pitney Bowes Location Intelligence helps to determine the optimal location for a retail site, improve insurance risk assessment, reduce the cost of an asset over its lifecycle and increase citizen satisfaction and engagement.
Location Intelligence Software
• Geo-Enrichment
• Location analytics
• Location & business data
• GIS mapping
• Applied analytics and Marketing services
• CRM Integration
Small (<50 employees), Medium (50 to 1000 Enterprise (>1001 employees)
Pitney Bowes Location Intelligence
What is best?
• Geo-Enrichment
• Location analytics
• Location & business data
• GIS mapping
• Applied analytics and Marketing services
Pitney Bowes location intelligence software is designed to enrich and analyze location data for enhanced business insight. It helps businesses and organizations drive revenue growth by choosing the best location to do business as well as reduce costs by accurately matching resources to distances. Pitney Bowes' location intelligence software main features are geo-enrichment, location analytics, and infrastructure asset management. Geo-enrichment means you can precisely locate, geocode, and enhance your customer, transaction or other data for enhanced business insight. This is achieved through several platforms as highlighted next. GeoTax keeps you updated on the constantly changing tax jurisdictions enabling you to avoid tax over- or under payments. It makes it easy to append accurate jurisdiction information to your records to stay in line with new state and local laws. GeoStan has in-built address correction and standardization to give you the highest level of match accuracy delivering CASS certifiable results. Its reverse geocoding capabilities ensure you reach customers where and when they are most likely to buy. With it, you can interact with customers in real time through personalized location-based mobile messaging. Pitney Bowes Location analytics lets you derive enhanced business insights from visualization, analysis and modeling of location and Geographic Information Systems (GIS) data. MapInfo is a mapping solution that adds power, precision, and productivity by helping you create, analyze, and share spatial information. Spectrum Spatial for BI combines the technologies of spatial analytics/visualization and the BI System for full utilization of location-based data gaining unparalleled insight. With it, you can create and centrally manage maps, spatial data and location-based services across your entire enterprise. Pitney Bowes offers Confirm , an enterprise asset management tool that enables both public and private organizations to streamline workflows, optimize budgets and staff, track performances and expenditures, and simplify contractor management. This solution also offers CRM integration, GIS mapping, and a centralized asset register.
Pitney Bowes Location Intelligence