Pipeliner CRM added several additional technology integrations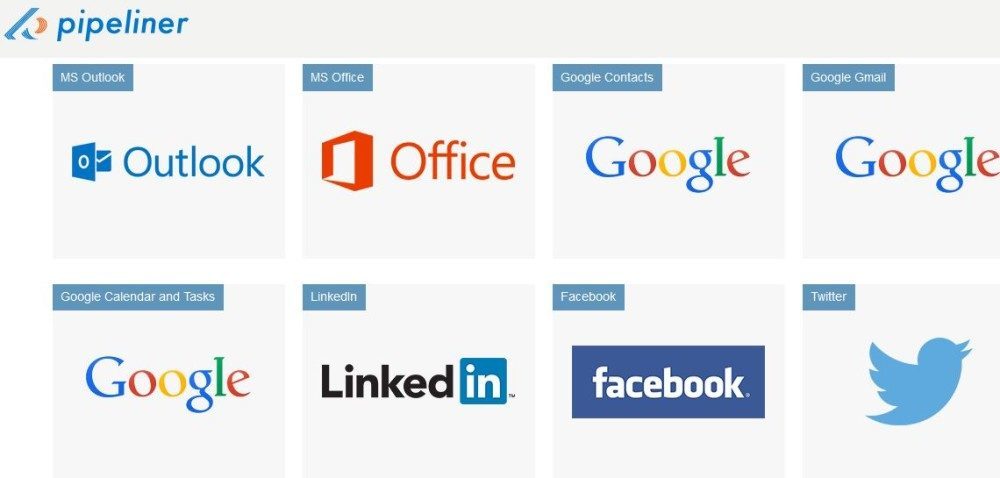 Pipeliner CRM added several additional technology integrations: Pipeliner CRM added several additional technology integrations, enabling customers to use the Pipeliner CRM platform with their incumbent systems located in the Pipeliner CRM Apps Marketplace. Pipeliner CRM currently integrates with over 40 popular tools. The new integrations support the company's commitment to making businesses more efficient in their workflows. The new integrations include worktools in the following categories: marketing automation, events and webinars, and e-commerce. Sales teams now have access to: InfusionSoft, GravityForms, EventBrite, GotoWebinar, Shopify, and Chargify.
Pipeliner CRM is a software system that enables salespeople and teams to understand their sales process and accelerate opportunities toward a close, while saving time and maintaining focus. Pipeliner CRM overlays organizational features atop a visual interface, creating a worktool that adapts to and grows with the organization.
The integration enables management of the sales processes with Pipeliner CRM -- then add rich email, website, form handler, and contact management capabilities from InfusionSoft. Infusionsoft and Pipeliner CRM together create all-in-one automated sales and marketing software built exclusively for small businesses.
With the integration of GravityForms, users can create forms for their website. with records created and updated automatically in Pipeliner CRM. By combining GravityForms' easy-to-use contact form plugin for WordPress with Pipeliner CRM, the user's workflow loop is complete.
Pipeliner CRM customers can connect EventBrite registrants and their data with Pipeliner CRM, and add another level of organization to event planning. Post event follow-ups are possible, because all contact registration data is fed into the system automatically. Deploying the GoToWebinar-to-Pipeliner CRM integration (provided by itDuzzit) means capturing all attendee data in one unified system. This enables the user to effectively follow-up and follow-through with each prospect who attends a webinars.
Combining Shopify with Pipeliner CRM is a straightforward way to add your customer relationship management system to an e-commerce system -- automatically. Users keep track of every contact, automatically, in both systems-- ensuring businesses never miss vital customer information. Chargify and Pipeliner CRM bring cash flow into customer relationships. The integration allows for a full view of all customers' orders, trends, payments, and credit card payments within Pipeliner CRM. Customer relationships are covered -- from the financial side of the house to sales operations.