Review
Pipefy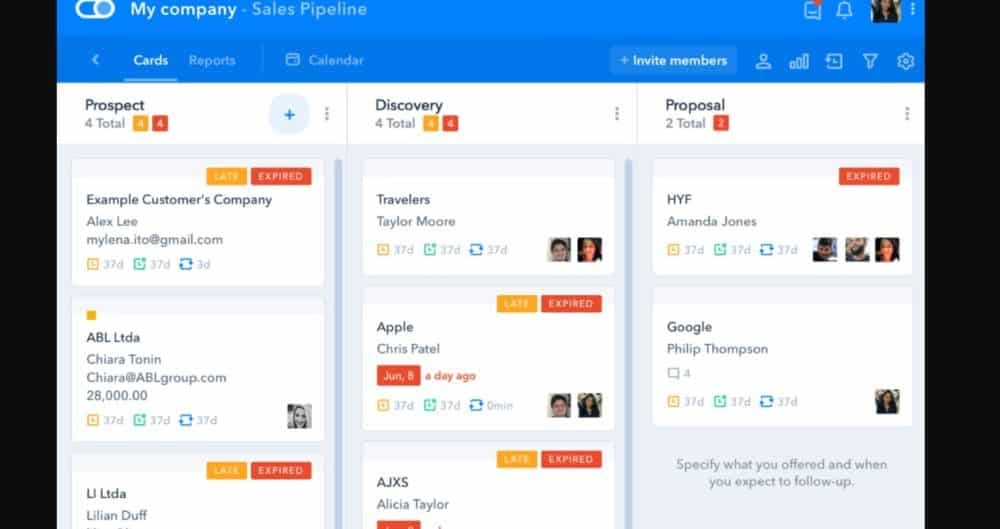 Overview
Pipefy empowers world class managers to create and run efficient workflows - without IT help.
Workflow Automation Software
• Automations
• Connections
• Database
• Email inbox
• Email template
• Small Teams - Free
• Professional - $9 / user / month
• Business - $18 / user / month
• Enterprise – Contact on site
Small (<50 employees), Medium (50 to 1000 Enterprise (>1001 employees)
What is best?
• Automations
• Connections
• Database
• Email inbox
• Email template
What are the benefits?
• Integrations
• Advanced Reports
• SLA/Deadline tracking
• Email messaging
• Public forms
Pipefy is an intuitive, simple to use and cloud based process management platform which works as an online Kanban where tasks move laterally through the process' phases, each phase can have its own set of rules and triggers and offers a variety of process templates such as task management, software development, sales pipeline and growth hacking for businesses of all sizes to centralize their processes.
Pipefy offers features such as business rules management, collaboration, process mapping, process modeling & design, process analysis, process templates, metrics, mobile app, admin control/user rules, two-factor authentication, private pipes, calendar view, mydesk, approval flows, subtask, labels and filters.
Pipefy provides free templates based on the best practices of A/B Testing, agile software development, bug tracking, content marketing, b2b sales pipeline and product roadmap. Pipefy lets users create and run team processes and workflows in just a few clicks, collaborate with other teams and pipes with pipe connections, automate their team's daily activities with third party integrations, measure their pipes' and teams' performances with productivity and pipe reports and use templates to create their first team workflow.
Pipefy integrates with over 500 apps, such as Slack, Pipedrive and Zendesk. Pipefy also gives users a series of options to identify requirements, such as project or task names and descriptions and assignees where users can add checklists, radio buttons, dates, and attachments to gather information with each card created requesting for the same information, then users can edit the card fields as the users fine tune their process.
You may like to read: Top Free, Premium & Open Source Workflow Automation Software and How to Select the Best Workflow Automation Software for Your Business