Pinnacle Hospitality Group Increases Employee Engagement With Dayforce Human Capital Management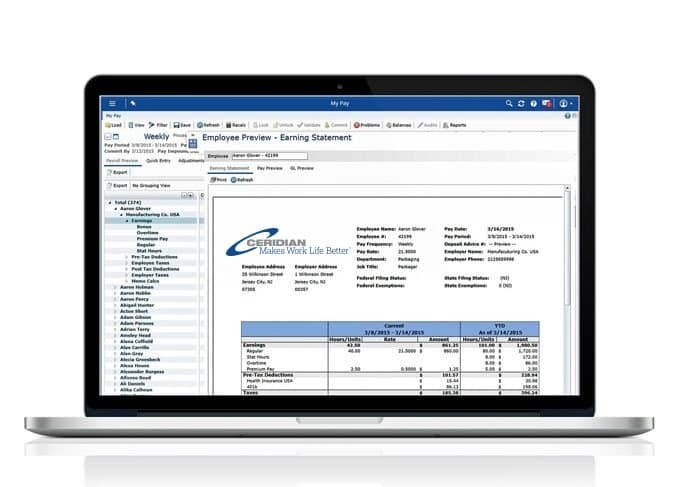 Pinnacle Hospitality Group – a premier full service catering company employing service professionals in several locations within the Greater Toronto area – has enhanced its ability to increase employee engagement, service quality, associate productivity and improve the customer experience with Dayforce Human Capital Management.
Dayforce HCM efficiently automates time tracking and scheduling, giving Pinnacle Hospitality Group managers the time to add value to the business by investing time in growing their employees and delivering on customer service. Dayforce HCM also allows Pinnacle Hospitality Group managers to view, edit, fix and preview payroll in real-time and in complete alignment with workforce management time tracking and scheduling, resulting in efficient payroll administration. Pinnacle Hospitality Group witnessed a 20% reduction in payroll administration and processing time in only eight weeks.
Pinnacle Hospitality Group is also achieving precise productivity monitoring with biometrics through Dayforce Touch – a compelling alternative to traditional punch clocks. With Dayforce Touch, employee data is meticulously captured, eliminating the risk of "buddy punching" saving the organization money and giving managers visibility into appropriate information, helping them make more informed decisions.
"We've improved productivity by creating tighter controls around time clocks punches and schedule adherence," says David Ho, corporate financial controller, Pinnacle Hospitality Group. "Dayforce HCM replaced a lot of weekly and monthly reporting. Now we can finish the remittance right away, export it out and cut in the sales figures to get labour costs by department. Payroll is more accurate and we have 100% confidence in the data."
Employee engagement at Pinnacle Hospitality Group has also been enhanced with Dayforce Mobile, giving employees immediate access to earnings statements and the ability to submit HR information directly, while managers gain unprecedented visibility into HR, payroll and operations while on the go.
"It is wonderful to see clients using Dayforce HCM to accurately monitor productivity and streamline their operations, while managing compliance with provincial laws," says David Ossip, Chairman and CEO, Ceridian. "We look forward to continuing to help organizations achieve operational best practices and facilitate employee engagement."