Review
Phunware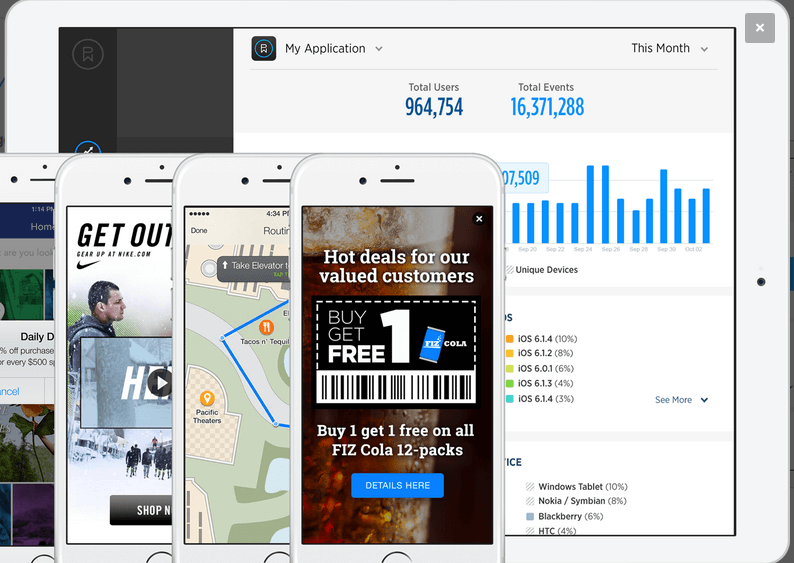 Overview
Phunware is the pioneer of Multiscreen as a Service (MaaS) – the only fully integrated services platform that enables brands to engage, manage and monetize their anytime, anywhere users.
Mobile Commerce Applications
Mobile Marketing Automation
Mapping, Navigation and Wayfinding
Audience Building and Monetization
Alerts and Notifications
Content Management
Analytics and Business Intelligence
Small (<50 employees), Medium (50 to 1000 Enterprise (>1001 employees)
Phunware is fully integrated services platform that enables brands to engage, manage and monetize their anytime anywhere users. Phunware's premium mobile advertising network and big data analytics platform enable precise, contextual audience targeting. Phunware enables brands to engage users anytime and anywhere with tools like location marketing, blue dot wayfinding and hyper-targeted push messaging.
Phunware enables customers maximizing the investment in user acquisition by engaging app users with context- and location-aware mobile campaigns. It targets individual app users based on indoor and outdoor location triggers,monetizes the audience with highly targeted content, messaging and in-app experiences and uncovers audience insights with rich campaign analytics.
With Location-Based Services: Mapping, Navigation and Wayfinding, Phunware brings the venue to life with interactive mapping and navigation that guides app users indoors and out with optimal routing to their destination. Also, it adds custom points of interest for the facility and serves users relevant, personalized content based on their location.
Phunware Advertising helps power smart mobile advertising with a comprehensive product suite.Phunware web-based portal customers can use to create, manage and report on push notification campaigns and it can replace their in-house and third-party push notification systems, depending on business goals and needs.
Also, they can send notifications, reminders, alerts and prompts tied to a wide range of brand-specific business rules and policies ( when a user takes a certain action, on a certain day/time, etc.).Analytics and Business Intelligence features allow use a single-login interface for all of the app's business intelligence, analytics and data reporting. The customizable dashboard displays analytics including: , App usage analytics,App session times Facility-based metrics and more.