Review
Phocas BI Software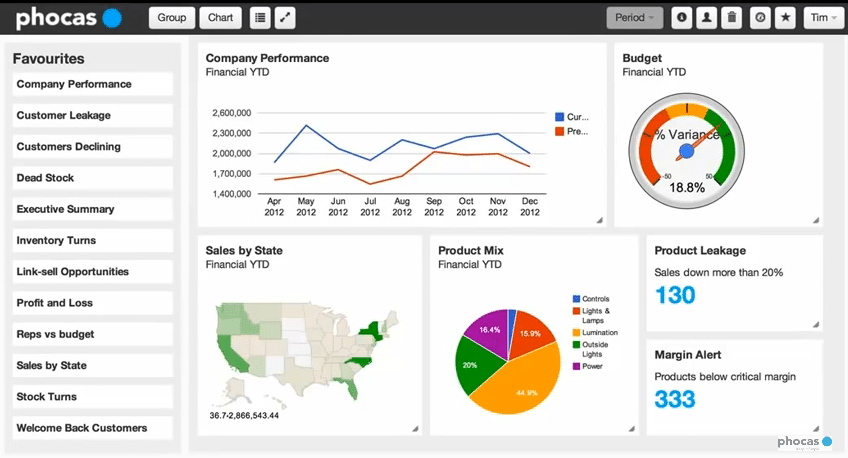 Overview
Phocas is a governed data discovery application with an HTML5/Javascript presentation layer.
Business Intelligence Software
Software, Data Visualization Software, Dashboard Software, Reporting Software, Cloud Business Intelligence Software
• Data analytics
• Visualizations
• Dashboards
• Mobile
• Collaboration
• Reporting
Small (<50 employees), Medium (50 to 1000 Enterprise (>1001 employees)
What is best?
• Refreshed look and feel
• Collaboration
• Improved user interface
• New visualizations and dashboards
• Improved grid control
What are the benefits?
• Visualizations
•Dashboards
•Mobile
•Collaboration
•Reporting
Phocas BI Software : Phocas is a governed data discovery application with an HTML5/Javascript presentation layer, Microsoft.NET business logic layer and Microsoft SQL Server database layer.The web application is deployed on premise or in the cloud on Microsoft IIS7. Access to the application is available to any HTML5 compliant browser running on a desktop or on any mobile device.
Phocas delivers a simple, powerful analytical capability that quickly turns data into a chart, graph or map at the click of a mouse or touch of a screen. Phocas dashboards gives a stunning visual summary of data, letting to spot check for success and share the results with other users.
In addition to connectivity to all ODBC & JDBC compliant databases Phocas also provides connectors for most ERP and CRM systems. Phocas can be deployed on premise, hosted - Phocas private cloud, cloud – software as a service and local. Phocas Mobile is available with all deployment options and compatible with all browsers with HTML5 support.
Phocas run on Hybrid In-memory/on disk storage database technology and provides fast performance with the Phocas indexing algorithm technology, which collects, parses and stores data for fast and accurate retrieval. The indexing algorithm design incorporates interdisciplinary concepts from linguistics, cognitive psychology, mathematics, informatics, physics and computer science.
You may like to read: Open Source, Free and Top Dashboard Software and How to Select the Best Dashboard Software for Your Business
Phocas BI Software Pricing
Phocas BI Software ScreenShots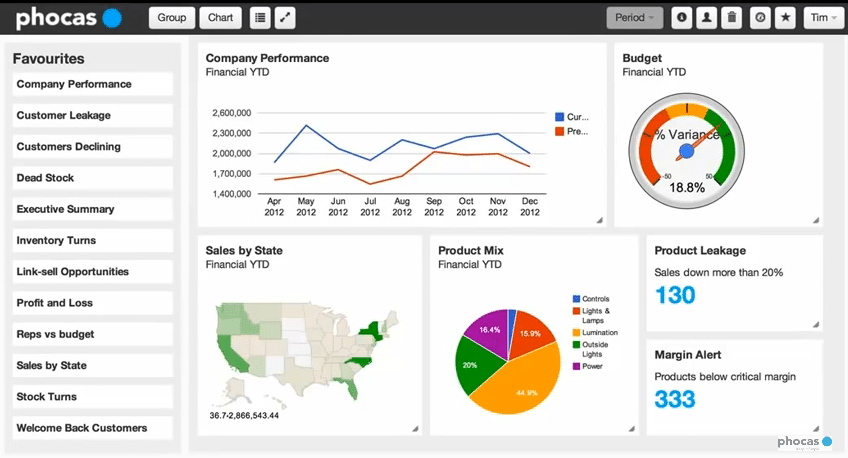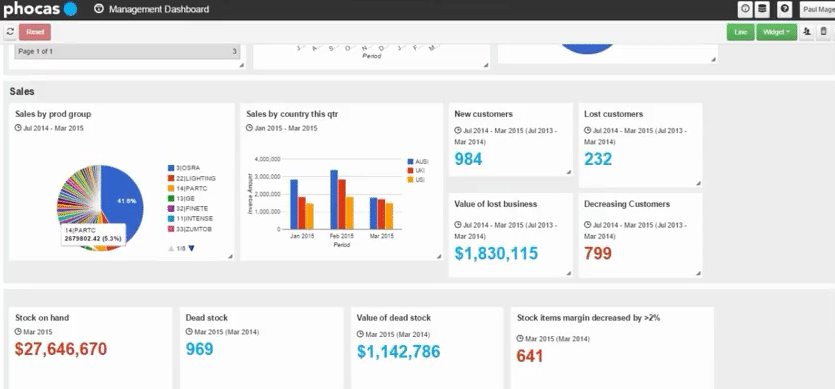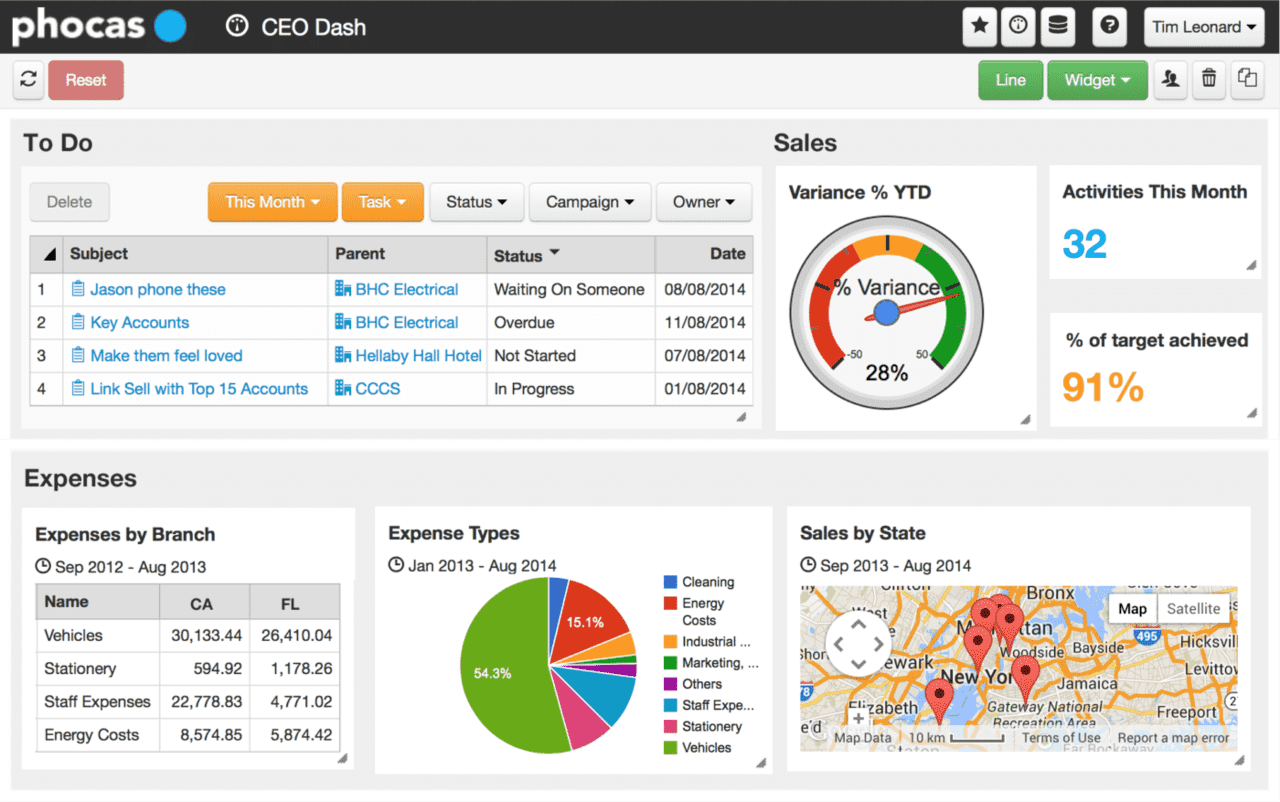 Phocas BI Software Videos