Review
PFSweb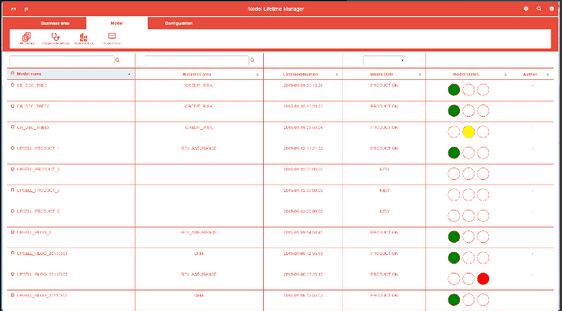 Overview
PFSweb create Commerce Without Compromise by merging these customizable solutions to create branded online shopping solutions for all channels.
Warehousing, Logistics, and Fulfillment Service Providers
•Brand Development
•Digital Commerce Strategy
•Content Strategy
•Digital Analytics and Optimization
•Visual Design
•User Experience Design
•Copywriting
•Interactive Development
•Content Creation
Small (<50 employees), Medium (50 to 1000 Enterprise (>1000 employees)
What is best?
•Display and Social Media Marketing
•SEO and Paid Search
•Storefront Management
•Email Marketing
•Affiliate Marketing
•Digital strategy and transformation
•Omni-channel strategy
•Organizational/business readiness
•Digital opportunity audits
•Market and competitive analysis
•Platform evaluation and selection
•Roadmaps and prioritization frameworks
•Technology investment optimization/rationalization
•KPI development
•Management of multiphase global rollouts
Global eCommerce Solutions Provider, PFS combines consulting, technology, operations, and digital agency capabilities to deliver uniquely branded shopping experiences.From eCommerce development to picking and packing orders, they provide the technology and services needed for retailers and brands to power their online business.
The PFS Digital Agency blends strategy, design, marketing, and technology to create intelligent and engaging experiences for global passion brands. From brand strategy and digital flagships to day-to-day marketing and storefront management, they increase connection and reduce friction at every interaction.PFS brings together a global team of eCommerce technology professionals with advanced ideas, deep skills and experience, and true talent for delivering systems and services that help clients innovate and achieve their objectives across the commerce continuum.As a platform-agnostic provider, PFS manage dedicated eCommerce technology practices specializing in all of the leading enterprise platforms (IBM, MAGENTO, ORACLE, SALESFORCE, SAP HYBRIS) to enable client's business growth.
With over 2 million square feet of distribution space and 900 call center seats around the world, PFS blends value adding services with custom processes to create a unique solution tailored to users business.
PFS helps to increase data visibility and make smarter inventory decisions using PFS's real-time business intelligence reporting capabilities including dynamic reporting, mobile accessibility, and customizable dashboards.PFS creates the solutions, strategies, roadmaps, organizational models, and essential frameworks necessary to meet specific short-term and long-term commerce goals, guiding clients through the execution of these plans. PFS's comprehensive eCommerce strategy and consulting services emphasize data-driven decision making, leveraging emerging technologies and practices to help clients achieve their desired results.