Personalized direct engagement is still the preferred method : SAP Survey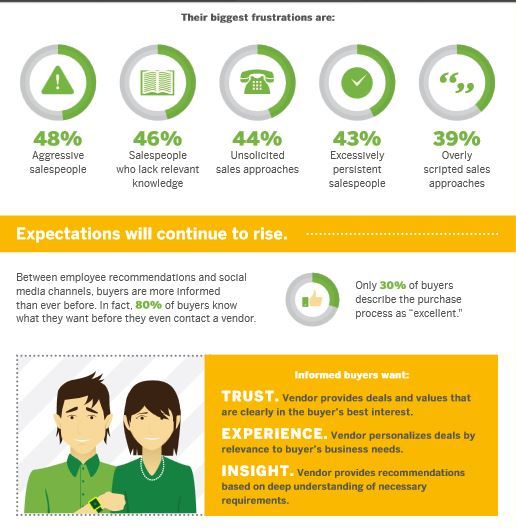 Personalized direct engagement is still the preferred method : SAP Survey : While customers are more empowered and informed today than ever before, they still prefer personal interactions with trusted advisors when being engaged in the sales cycle.
"When selling to empowered customers, there is an expectation that the sellers know more than the buyers," said Jamie Anderson, senior vice president, Marketing, Customer Engagement & Commerce Solutions, SAP. "And more importantly, customers want to be sold in ways that are contextual, relevant and personal. Therefore, companies are expected to create unique and personalized interactions, which keep customers engaged along every step of their buying journey."
Conducted by independent research firm Loudhouse with support from SAP, the survey polled more than 1,220 senior personnel responsible for purchasing goods and services within organizations of all sizes across vertical industries in the United States, UK/Ireland, France, Australia, India, Brazil, Mexico, Italy, the Netherlands and the Nordics. Among the key findings:
Face-to-face interactions are crucial in the final stages of the buying process, with 60 percent of those polled using it to make final decisions and 43 percent to shortlist vendors.
Technology is still king for initial research, with 75 percent using Web searches to identify vendors, followed by 73 percent using vendor Web sites and 71 percent tapping into social media and blogs.
Trust is the single most important factor when buying from vendors, but 60 percent say they are less tolerant and trusting of salespeople generally.
Trust Is Earned: As the results show, buyers are busy and personal engagement is critical for organizations to gain trust. By providing evidence and helping buyers understand how a product fits into their day-to-day experiences, companies can reassure buyers and help alleviate risks. Highlighting this point, 88 percent of respondents said they want to feel good about the purchase decisions they make based on due diligence, guidance and the trust they have with vendors.
Stand Out From the Crowd: Buyers today are frustrated as most vendors push marketing messages with traditional tools that don't meet their needs. According to the research, 80 percent of buyers say vendors approach them with canned sales pitches and 75 percent feel they are are way ahead of a salesperson who is supposed to be "helping" them. Engaging buyers today require a new kind of thinking, a new approach and new tools. Vendors need a combination of contextualized marketing and service, fully integrated processes across all sales and commerce channels and a platform built on customer intelligence.