Review
PeopleSoft Enterprise Grants Management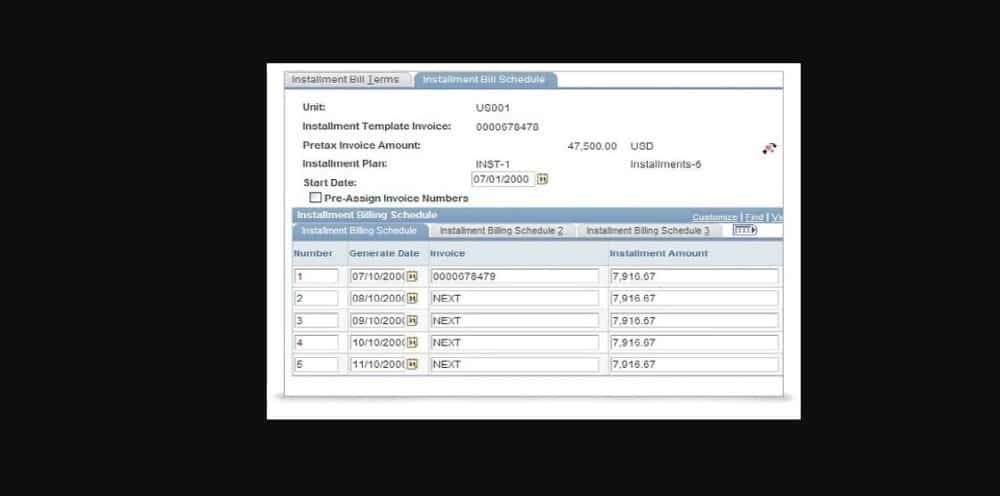 Overview
PeopleSoft is an application in the family of Oracles's PeopleSoft enterprise service automation. It is a web-based software that manages the full life cycle of research administration which include proposal generation, transitioning proposals into awards, award tracking, facilities and administration processing, comprehensive bill generation and flexible financial reporting
Grant Management Software Free
• Seamless Proposal Creation and Submission
• Centralized Budget Management
• Efficient Award Administration
• Flexible Billing and Reporting
• Real-Time Cost Visibility
Small (<50 employees), Medium (50 to 1000 Enterprise (>1001 employees)
PeopleSoft Enterprise Grants Management
What is best?
• Centralized Budget Management
• Efficient Award Administration
• Flexible Billing and Reporting
• Real-Time Cost Visibility
What are the benefits?
• Set up flexible proposal structures by creating one or many proposal projects
• Track concurrent submissions, intellectual property issues, pre-award spending allowances and limits, and previous awards
• Establish budget categories and resources
• Include comprehensive information in your proposal budgets such as fringe benefits, facilities, and administration burdening
• Support as many projects as required within a single award
• Manage pre-award spending accounts and administer sub-awards
• Burden sponsor, waived, and cost-shared facilities and administration costs
PeopleSoft is an application in the family of Oracles's PeopleSoft enterprise service automation. It is a web-based software that manages the full life cycle of research administration which include proposal generation, transitioning proposals into awards, award tracking, facilities and administration processing, comprehensive bill generation and flexible financial reporting. Peoplesoft enterprise services automation applications provide a single and accurate view of all projects related activities to enable you to choose and prioritize projects, assign right resources and proactively streamline execution and track profits. People soft tools offer a comprehensive development tool set to support runtime and development of people soft applications. It leverages n metadata and other efficiencies within the toolset which uniquely support the service oriented architecture (SOA) and new development standards. The grant enterprise management helps you in billing, contracts, general ledger, grants, project costing and receivables. It helps in streamlining pre and post awarding process hence increasing efficiency with less overhead costs, it practices best practice internal controls for regulatory compliance and precision, there is real-time visibility to a single source of information. PeopleSoft grants are a life cycle management solution which purely web-based for the full life cycle of research administration. Most customer state that it helps them develop, monitor and manage their sponsored projects and research more effectively. It helps in increasing operational efficiencies and adheres to regulatory requirement, drive fiscal accountability throughout your organization.