Pentaho Metadata Injection to Simplify and Accelerate the Big Data Analytics Pipeline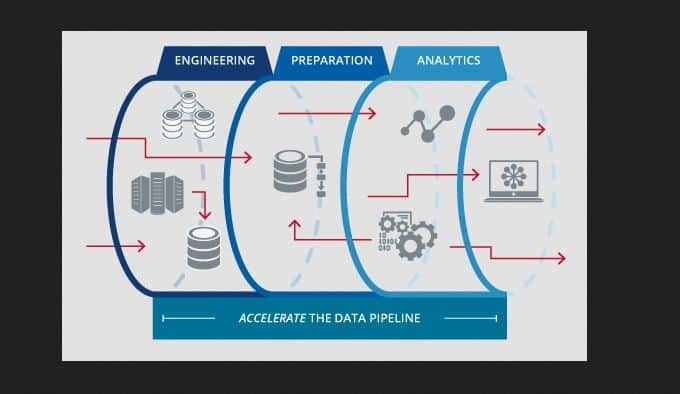 Pentaho, announced new enhancements to its ground-breaking metadata injection feature set, which substantially reduces development time for data onboarding use cases in both traditional and Hadoop environments. Available today, Pentaho 6.1 accelerates the big data analytics pipeline by simplifying this notoriously difficult process, adding capabilities to drive more agile and automated big data analytics at scale.
Modern big data onboarding is more than just data loading or movement. It includes managing a changing array of data sources, capturing metadata, making processes repeatable at scale and ensuring control and governance. These challenges are compounded in big data environments like Hadoop.
In Pentaho 6.1, IT professionals who struggle with data onboarding now have a wider array of options for dynamically passing metadata to Pentaho Data Integration at run time to control complex transformation logic. Teams can now drive hundreds of data ingestion and preparation processes through just a few transformations, heavily accelerating time to delivery of governed analytics-ready data sets and business insights. Typically, data onboarding is a highly repetitive, manual and risk-prone process that creates a bottleneck in the data pipeline. Before Pentaho's metadata injection approach, companies could only ease this bottleneck by applying significant internal data engineering resources.
In addition to the new features in 6.1, Pentaho introduced a new self-service data onboarding blueprint. This architected process enables business users and customers to onboard a variety of data themselves—without IT assistance—streamlining the data ingestion process. At the core of this latest Pentaho blueprint is its exclusive metadata injection functionality.
Pentaho customer Kingland Systems provides purpose-built data applications for the financial sector. According to Matt Good, Managing Director – Software Architecture, Kingland Systems, "Pentaho enabled our solution to simplify the data onboarding process for our customers, empowering them to onboard data from many disparate systems and formats into our solution. Removing bottlenecks to manual data onboarding has had a profound effect on our solution's success, offering a level of speed and precision for meeting the data quality analysis and management needs of our customers."
Pentaho 6.1 adds several more enhancements to its data integration and analytics platform to help enterprises scale their data pipelines to accommodate greater volume, variety, and complexity of data. Highlights include:
Improvements to Pentaho's inline modeling capabilities , which now provide greater ability to derive and share new business metrics among users.
New data service improvements, which allow users to produce virtual data sets across a wider array of data blends and automatically model and publish analytic data without the need for a physical table.