Panorama Software Necto integrates with Microsoft Power BI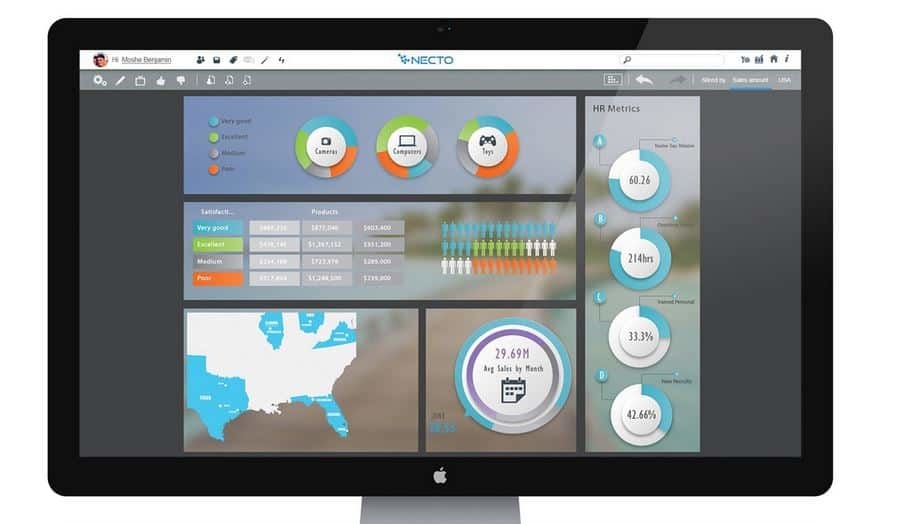 The integration will enable Power BI users to benefit from Necto's suggestive and collaborative capabilities and to visualize data using business oriented, dynamic Infographic visualizations in a unified, self-service and governed environment. Panorama Software announced it is integrating its flagship Necto product with Microsoft's new release of the Power BI platform.
The new Power BI release gives Panorama the opportunity to extend its Necto Business Intelligence offering through new capabilities and technologies, including:
Integration – allow users to use Necto as front end to data collected on the Power BI platform utilizing Panorama's native integration to the Power BI data models.
Collaboration – use the wide variety of Necto's collaboration tools to drive fast and accurate decision making processes.
Visualizations – through dynamic, business oriented, data driven Infographics. These are planned to be provided in the Power BI open source visualization stack.
Custom templates – Panorama will enable custom templates including its key added capabilities to allow Power BI users to benefit from industry specific solutions including Necto's key unique capabilities.
Automation – automated and suggestive tools that helps the users identify the data and insights they need to see.
Security – adding an additional layer of security that is data set specific.
"We are pleased to announce our continued integration and benefits from the Microsoft Business Intelligence Platform," says Tomer Paz, Product Manager for Panorama Software. "The integration will enable Power BI users to benefit from Necto's suggestive and collaborative capabilities and to visualize data using business oriented, dynamic Infographic visualizations in a unified, self-service and governed environment."