Review
Pagely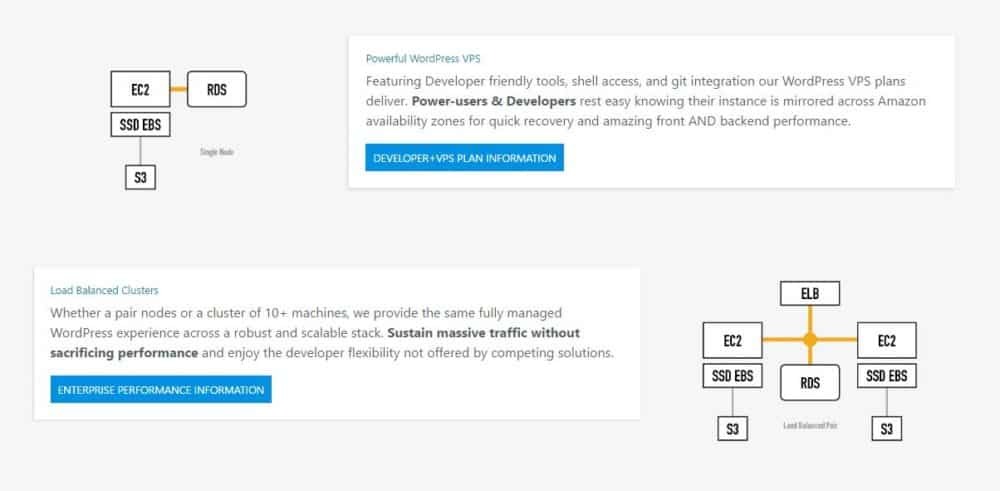 Overview
Pagely is the preferred WordPress host for large businesses across a variety of industries. Companies like Disney, Verizon and NGINX trust Pagely to host their WordPress sites
•Fully managed wordpress
•Powered by aws
•Built in redundancy
•Automatic daily backups
•Expert technical support
•Ssl acceleration
•Developer friendly tools
•VBurst-2 $299/mo
•VPS-1 $499/mo
•VPS-2 $999/mo
•VPS-1+ [HA] $1249/mo
•VPS-2+ [HA] $2249/mo
Small (<50 employees), Medium (50 to 1000 Enterprise (>1001 employees)
What is best?
•Fully managed wordpress
•Powered by aws
•Built in redundancy
•Automatic daily backups
•Expert technical support
Pagely is the preferred WordPress host for large businesses across a variety of industries. It handles all the technical aspects of hosting WordPress. That means updates to both core and plugins, proactive security, and advanced tuning for optimal speed and performance under load on the company's VPS.
Pagely uses Amazon Web Services, by using Amazon Web Services user's WordPress site gains the unbeatable performance, redundancy, and scalability available to the biggest brands in the world. Leverage the latest in performance technologies including PHP7 to accelerate WordPress. Proprietary NGINX/OpenResty HyperProxies that deliver unmatched speed.
Pagely utilize Redis to further accelerate the WordPress experience. With its Automatic Daily Backup feature, the entire site and database is backed up daily and stored on Amazon s3. Download or restore a copy with ease. Users are able to push backups to their own s3 account/bucket as well.
Users of Pagely get real experts that use WordPress everyday that know the ins and outs of getting the most from the application. Support is available 24/7 which means any inquiry is looked in to no matter what time of the day. Users will also benefit from faster loads times over https:// with built in HTTP/2 SSL acceleration. SSH + GIT + Staging + WP-CLI are available on upper tier plans while WordPress Hosting REST API are available to all accounts.
WordPress can do just about anything these days, but as demand grows, sites need to be able to scale with that growth while still being able to maintain top levels of security, page speed and uptime which is what Pagely has to offer.