Review
Open Source Event Manager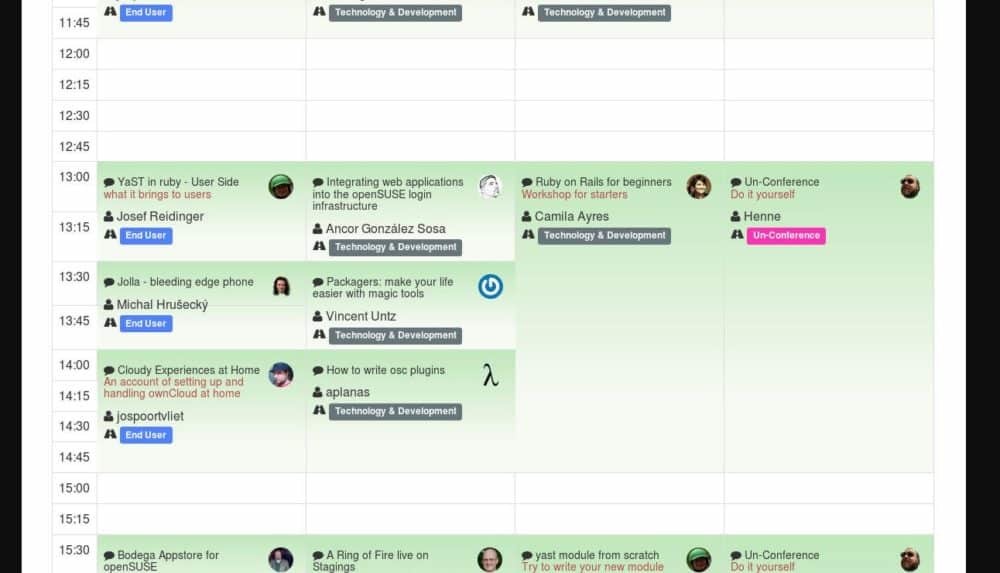 Overview
OSEM assists you in communicating the value of your event, create a splash page and agenda, let visitors register & buy tickets for your event.
Event Managemet Software Open Source
• Splash Pages
• Schedules
• Sessions
• Paper Submission
• Registration
• Administration
• Developer $7 per month
• Team $9 per user / month
• Business $21 per user / month
Small (<50 employees), Medium (50 to 1000 Enterprise (>1001 employees)
What is best?
• Splash Pages
• Schedules
• Sessions
• Paper Submission
• Registration
• Administration
OSEM is an event management engine that provides free software conferences. It works in three simple steps; paper submission, marketing and analytics.
OSEM helps the event to be a majestic success through its distinct process which includes, building splash pages which informs the visitors about when, how and where the specific event is going to occur additionally this page provides the information about the tickets categorized into supporter or professional, preparation of event schedule for example the exact date and timings in a comprehensive manner.
Develop session pages which conveys knowledge about workshop's date, duration, room, conference, language and track, besides this it also mentions speaker's biography, paper submission is the tool which helps to receive proposals for talks and workshops for events, registration for openSUSE Conference which permits the visitors to register themselves for events sort arrival and departure date and time.
The dashboard presents the statistics of openSUSE Conference in a graphical aspect it displays the entire important information about the event for example registrations and submissions over time, conference progress, event types. OSEM is used by openSUSE, GNOME, ownCloud and PGConf US. It provides the opportunity to businesses from various regions to collaborate as a team exercise improvements and make changes in OSEMs source code.