Review
Oracle WebCenter Content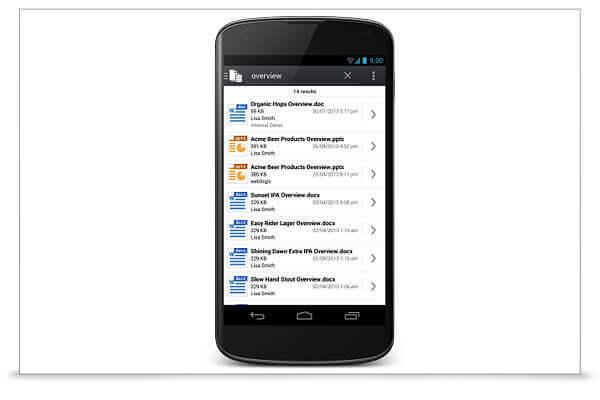 Overview
Oracle WebCenter Content provides a unified repository to house unstructured content, enabling organizations to deliver it to business users in the proper format and within the context of familiar applications that fit the way they work.
Digital Asset Management Software
Use effective distribution of digital and paper based contents or documents
End-to-end management
Transaction businesses
Managing digital assets to keep records of information
Scale to the needs
Share insights.
Pricing levels are listed by edition with associated cost and features. Contact oracle for pricing.
Small (<50 employees), Medium (50 to 1000 Enterprise (>1001 employees)
Oracle Web center Content provides a simple and effective content management platform that helps organizations to control their structured and unstructured contents and allows the companies to manage their entire lifecycle of the contents.
It enables the organizations to deliver different contents to the business users through mobile devices, computers, and business applications in the proper format to manage their business strategies and to fit the needs of business users. This platform delivers world's top hardware and software solutions for the businesses to reduce cost and complexity of software infrastructure. This platform includes document management system that easily captures, shares and distributes digital and paper- based documents to save money and improve efficiencies.
The minimum cost of this system makes easy of storage and shipping of documents. Oracle also uses capture and imaging process for end-to-end management of contents within enterprise business solutions. This process includes annotation of pictures, data capture capability, scalable repository for storing data and information and these all are important for a quick business process.
This content management platform publishes different valuable contents and updated information through websites. It always maintains correct and timely web content related to different brands with awesome explanations. This platform delivers different web tools to increase the speed and productivity of market and regularly updates the critical contents. Oracle Web Center Content provides important Digital asset management system to find and access the different brand assets and helps to convert it into web based contents.
This platform also uses record management policies to keep records of both electronic and physical documents. So, it's a single platform for all companies through which they can save time and money by using cost-effective business solutions and gains speed and productivity of their businesses by proper using of information, they collect from these solutions.
You may like to read: How to Select the Best Digital Asset Management Software for Your Business and Top Free & Premium Digital Asset Management Software